GhostBanker SteemPower Faucet not receiving applications!
Several days ago we have started an SP faucet, and posted about it here. The idea is to help new users or accounts with low RC have just a little bit more power to transact.
This is VERY common with most main-stream crypto projects.
But for some reason, not on #steem. So along with @thecrazygm, we set one up.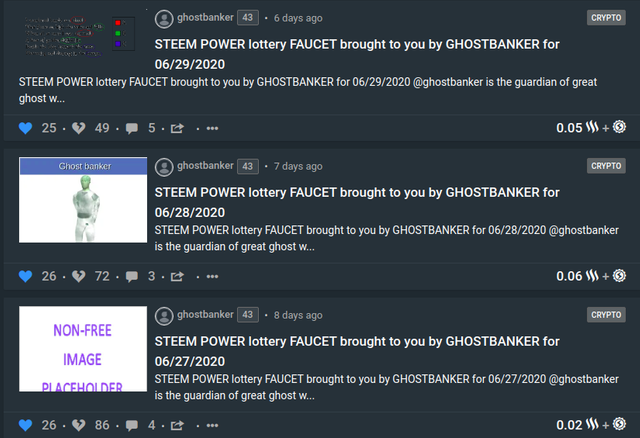 Our test posts have begun to get flagged, so our rewards are being sapped. For now, this just means that we are giving out free SP without taking anything back. Very honorable!
Or, at least we would be, if anyone was claiming it...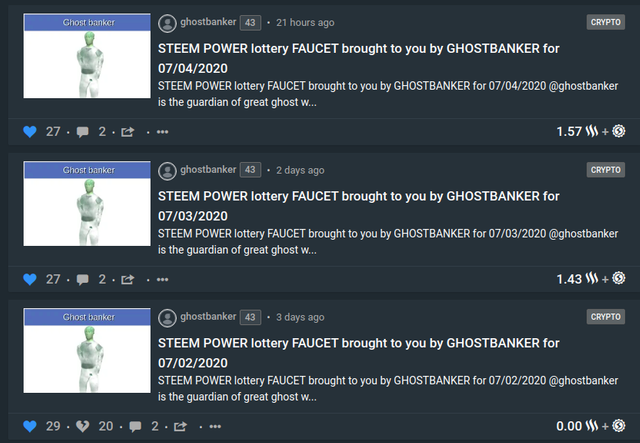 For the last two days, the Faucet has gone unclaimed. I can tell just by looking at the post, because any clamant would have their thumbnail image featured.
Without customers, and being rained on my flags, we will have to decide whether to continue this project.....
For now, we are still hoping there might be some small users to which it might be usefull, whether or not we get post rewards.
Thank you and have a nice day.