How Being Too Nice Hurts Steemit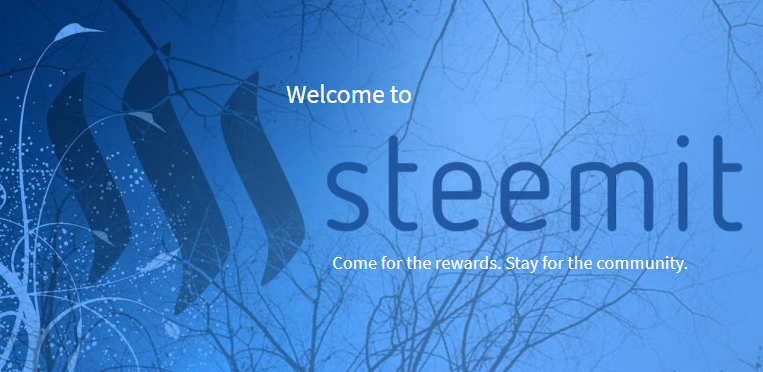 Come for the rewards. Stay for the community.
I admit it, one of the reasons for me to be here is the reward system. My ultimate goal is to offer value to my followers and their gratefulness/appreciation will instantly convert into SP - what a great idea! It actually works very nicely, despite the FLAG Wars, Spam, Selfishness, Reward Pool RAPES, etc. The system needs to be improved and it will be, when the time comes. The million dollar question is - How can I help improve the environment on Steemit ?
Money Talks

Obviously, one of the benefits of posting/interacting on Steemit is that you earn SP and SBD, but looking at the image above, which is seen by newcomers, one might think that all we are after is VOLUME. Well, that is definitely not the case in my opinion, but we definitely have to do some self-regulation.
What is the case here - YES, Steemit wants you to join, so your voice can monetize its worth. The second part of the equation reads - When you get to know the people and the idea behind Steemit, you will never leave - I agree. Everyone who has spent time posting/interacting with other Steemians is hooked for life! The problem arises from the participants in the ecosystem, who don't give a SH#T about the values of Steemit, they are here to make SBD.
If you don't work, you shouldn't eat !
There is a saying in my country - If you don't work, you shouldn't eat ! It is also written in the bible and I think it holds true in the following case. Why should you or I reward comments like "Good job", "Nice post", "Thanks for sharing", " I also think so" and many others like these. Do they add value ? Do they provoke a discussion? Are you making people, who actually wrote valuable comments feel bad- No, No and YES!
I am not saying that people, who are posting these kind of comments are bad people or that they don't deserve rewards, all I am saying is that it's not cool to get 2-3-4-5 SBD for a comment, that does nothing and is often seen as SPAM. The other day a friend of mine joined Steemit and he said - "You can immediately notice the incredibly high levels of spam incentivized by the reward system". There are plenty of people, who are on Steemit to earn some SBD with low quality content and very inefficient engagement. I did some research on such people and 90% of their comments are "Good post", " Thanks for sharing" - thousands of them.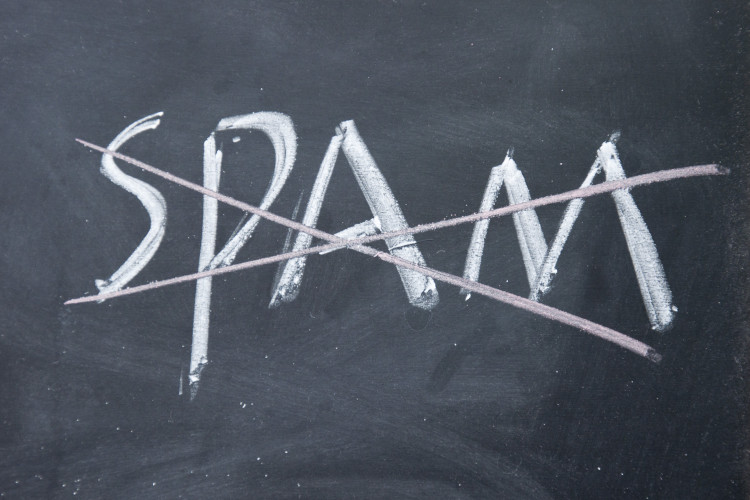 Source
Why is this happening
A lot of Steemians have been calling for "Action" on the Steemit platform and the best way to do that is to interact. In this case it always comes down to commenting, commenting and commenting. This is the best way to gain followers, earn SBD and eventually attract a Dophin or Whale to your cause. Of course I think this is great and it really leads to exceptional results IF you add VALUE to the discussion and to the community in general.
How To Fix This
Don't reward spam comments
If you think for a second, you will slowly realize that the responsibility lies with the one, who upvotes such comments. I have done it, you have done - we all have done it. It's not bad, if you do it once or twice, but rewarding such behaviour on a constant basis is bad for the Steemit ecosystem.
Read the comments before upvoting them
If you want an active and truly engaging following, you have to do some labour and read the comments, before you upvote them. If you feel like all your followers deserve a reward for their input - consider a 1-2 cent reward, but please READ your comments and upvote them accordingly, this is a sustainable way to increase interactions between Steemians.
Example
There is a fairly long post and I read it -20 mins. I like it and decide to share my opinion with the writer, It takes me 10 minutes to write a good comment. The total so far is 30 mins. The author reward my comment with 1 SBD and also rewards 20 other comments with the same amount, 70% of the rewarded comments are "good job bro" type. When I see this I am still kind of happy for the reward, but disappointed by the lack of answer to my comment and disappointed from the lack of distinction between a good comment and a spam comment. The next time I see a post from this author I barely read the article, still post a semi-interesting comment and get rewarded again. The fifth time I write - "Good job bro" and I get rewarded again for 10 secs of my time. As a reasonable being I start posting everywhere comments like this and eventually get rewarded for 10% of them - not bad.
Conclusion
We all want more active users on Steemit, more transactions on the blockchain, a good environment for the participants on the blockchain and to make healthy and engaging interactions. In order to do that the community has to regulate itself in a non-destructive way (Flag Wars).
There will always be participants, who are mainly here to benefit from the loopholes and that don't really care what happens in the long-term, our mission is to identify such actors and discourage them by not rewarding them. Of course I am not saying that every comment " Thanks for sharing" is a bad one, I have written such comments, but the big difference is that I don't expect a reward and I don't do it for the reward. Also, I upvote content that I like, the Steemit ethics requires it.
If you want our community to evolve, consider reading the comments people are writing to you, show the good commenters the appreciation they deserve. When you upvote your comment with 5 SBD and other (good) commenters with 0.2SBD, this sets up a pattern for unsustainable behaviour and then where would be in 5 years ?
Please stop upvoting every commenter, no matter the content of their input. And please ask yourself the following question - How can I help improve the environment on Steemit ? This is my call to action for you !
I would strongly recommend to check out @pawsdog's blog and his "Shit Post Series", where he exposes bad actors in our community! Let's help him fight the good fight!
If you liked the content and found it valuable Upvote, Re-Steem and Follow @ervinneb