Do You Like Eveuncovered or You Just Want to Fuck Her?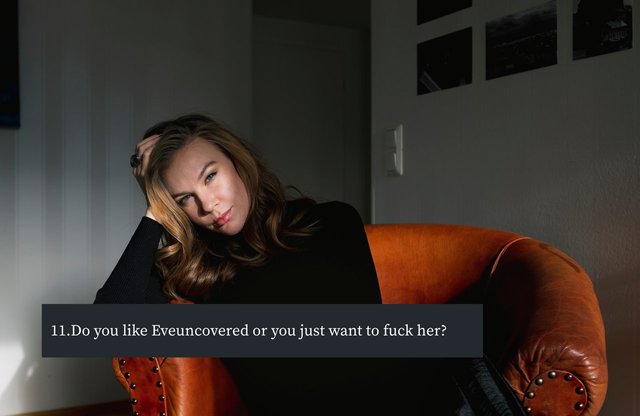 If you have been following Justin Sun's business with Steemit, you are aware of his most unfortunate witness voting policy post with the question number 11. While in its original context, the question is absolutely ridiculous, on it's own, it's a very reasonable question to ask.
Do you like ____________ or you just want to fuck him/her?
I think it's something we should be asking more often, both from ourselves and the people we associate with, essentially asking what is the motive for this human transaction. Are we clouded by the sexual desire or is there something else to this.
What ever your answer to the question is, it's the right answer, but depending on what the other parties goal is with you, it might not be a good answer.
Liking someone and wanting to fuck them are two almost unrelated things. It's far easier to want to fuck someone than it is to actually like them. There is nothing wrong with just fancying someone for their looks but not caring about their personality, but I'd be mindful of people who just want to fuck you, unless that is what you truly want.
Finding someone who you like and wanna fuck, and who likes you and wants to fuck you, is a search like no other! If you got that, lucky you.
Justin Sun hasn't said many smart things, but I think we can all take a moment and think about question number 11 and apply it to our own lives.