BIRTH OF A NEW ERA, STEEM HITS 1MILLION USERS
---
---
I AM HAPPY TODAY, BEEN AMONG THE LIVING TESTIFYING OF THE GREAT WORKS WHICH THE STEEM BLOCKCHAIN HAS BEEN RENDERING IN OUR LIVES.
credit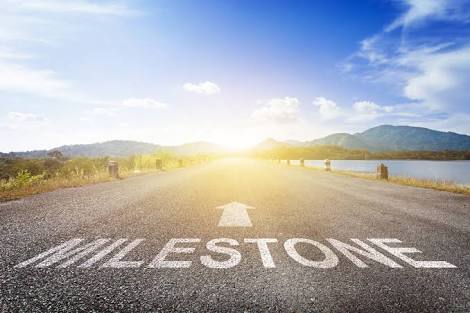 IF I WANT TO GO BY WHAT AND WHAT THE STEEM BLOCKCHAIN HAS DONE FOR US, I AM PRETTY SURE I WONT BE ABLE TO MENTION ALL.
ONE UNIQUE THING I AM HAPPY ABOUT UN THIS STEEM BLOCKCHAIN IS THAT YOU DONT NEED TO PAY TO GET STARTED. I REMEMBER I ATTENDED A STEEM MEET UP AT WARRI HERE IN NIGERIA AND BEHOLD, SOME PERSONS WERE DOING SIDE GOSSIP. ONE SAID LOOK AT THIS PEOPLE, AFTER ALL THIS EXPLANATION, THEY WILL START ASKING US TO PAY SOME DUES AND I IMMEDIATELY COUNTER THEN AND TOLD THEM THAT THEY ARENT PAYING A DINE AND THEY WERE LIKE REALLY.
SO YOU CAN SEE THAT THE STEEM BLOCKCHAIN IS HERE TO GIVE MOUTH TO THE ORDINARY MAN. WITH STEEM BLOCKCHAIN, THINGS WILL BE ALRIGHT AS WE WILL BE ABLE TO BLOG AND EARN.
ANOTHER THINGS THAT HAS GOT MY ATTENTION IS THAT THE STEEM BLOCKCHAIN OFFERS DIVERSE REWARD TO MEMBERS. I KNOW PEOPLE WILL AS WHAT I MEAN BY THAT?. DO YOU KNOW IF YOU ARE A MUSICIAN, BLOGGER, STREAMER AND OTHERS, YOU CAN EARN FROM YOUR FIELD. JUST STICK TO YOUR NICHE AND THEY WILL DEFINITELY BE A REWARD FOR THAT.
WE HAVE @DLIVE @DSOUND @ZAPPL AND HOST OF OTHERS THAT YOU CAN GLADLY ACCEPT AND KEEP MAKING SOME COOL REWARD FROM IT AND LESS I FORGOT, THIS IS THE BEST PLACE TO BUILD YOUR FRIENDSHIP. REMEMBER CRYPTO CURRENCY IS THE NEW GOLD, NOW IS THE TIME TO GET ACQUIANTTED WITH IT AND MAKE ENDS IT FROM IT.
I JUST CANT STOP WISHING MY DARLING STEEM THE VERY BEST AS I KNOW WE GOING TO TAKE OVER ALL PLATFORMS AND GRADUALLY BECOME THE GIANT OF THE NET.
I WILL ADVICE EVERYONE TO KEEP ON PROMOTING STEEM JUST LIKE @AGGROD IS DOING SO THAT WE CAN ATTAIN MORE POWERFUL GOAL WITHIN SHORTEST PERIOD OF TIME.
KINDLY UPVOTE AND SUPPORT YOUR WITNESS ALSO ESPECIALLY @AGGROD