Steemit Hard Fork in perspective
All changes are often uncomfortable, but when the operation of something we are used to is affected and we believe that it favors us as it is, altering in some way our normal performance in activities related to that system that is being subject to said change.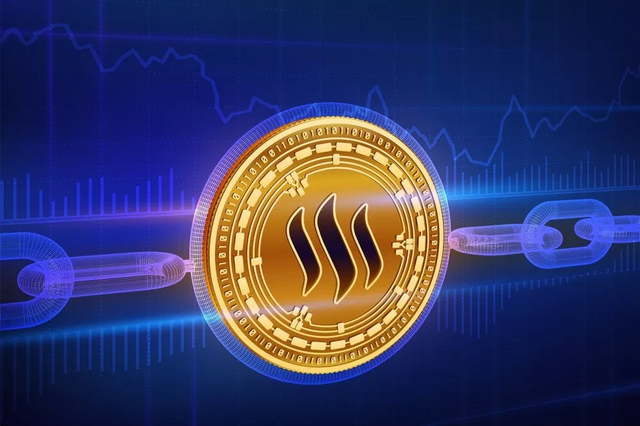 Fuente
---
In steemit, since its launch in 2016 have been introduced changes in the functioning of the platform trying to improve its performance, favoring creators of content, curators or investors? ... It is something that I still do not know, the truth is that Whatever the case these changes introduced have caused their effect bringing negative consequences for some and positive for others.
Although there are those who affirm that these changes bring more negative than positive effects, I think that all things are positive or not, according to the glass with which one looks, that is according to the particular point of view of each one, however, although these changes affect many negatively, I think there is always something that can be done to resolve the situation or at least to make it easier to carry and this post is focused on this, so I ask you to continue reading until the end.
HF20
I must confess that I am not on the platform since its launch, and do not participate in it when the steem reached its historic maximum, it is also true that my growth and learning have been a bit slow. However, I was here and discovered abruptly and unpleasantly the effects of the HF20 that I limit in an unexpected way to most of those who started in steemit or we were simply possessing a low SP, causing many to stop publishing because of their low RC and the rewards that became scarce at the same time, it was somewhat traumatic for some who had high expectations regarding this platform.
In the midst of this climate of discouragement and frustration, delegation projects began to emerge, users began to gather more in communities trying to survive the consequences of all these unexpected changes, thanks to this type of initiatives many of us are still creating content here And growing. The boat managed to stabilize in the middle of the storm and just when we were used to a way of working and cooperating together, the HF21 is announced, bringing the controversy and uncertainty on board the ship once again.
---
HF21
With the application of HF21, new changes are introduced in the platform, with the change in the distribution of rewards of the most controversial publications, since the distribution of rewards between authors and curators changes from 75% for creators and 25% to the curators at 50/50.
Some say that the most benefited will be investors, large accounts and bots, since in the reward for healing will be taken into account and take the best part of the account that has more SP at the time of voting, which puts us at a disadvantage to those of us with low voting power.
The consequences of these measures will begin to see in the coming weeks when the HF21 is introduced. On the other hand, it seems that the changes are made trying to favor investors and holders of steem, which is not wrong because they are the ones who put the capital, if this is true, it is necessary to implement measures that also protect the creators of content since we are all necessary within the ecosystem so that all this can continue to work.
---
Source
---
Proposals and solutions.
The proposals that I want to present to you is not something that I invented, nor is it something new, what we can be sure of is that it is very effective and is widely proven in this platform, because I am an example of this.
If we are so interested in keeping investors, large accounts and holders of steem, I think they need the accounts to be maintained that there is stability, the price goes up to be able to have profits to your investment, to achieve these things it is necessary that the creators keep publishing more creators are added in such a way that the trust in steemit increases.
As explained above:
In the midst of this climate of discouragement and frustration, delegation projects began to emerge, users began to gather more in communities trying to survive the consequences of all these unexpected changes, thanks to this type of initiative many of us are still here creating content and growing.
It is necessary that more investors, holders of large accounts (whales) join initiatives like this and start using the steem they have to delegate and encourage content creators who struggle to survive, this in turn through the healing of content will also help others and a chain will be created that will revitalize steemit.
Projects like #PROJECTHOPE should arise and multiply on the platform. Maybe in some countries 25 steem does not mean anything, but in another 25 steem weekly represents an entrance that helps someone put bread on the table of his family. The big investors must invest in people, locate creators of quality content, support them with a small weekly amount that motivates them and commit them to publish weekly and support members of a specific community, that will make many creators in steemit decide not to leave the keyboard thrown by going to perform other activities.
---
Source
---
Conclusion
This interests us all, I want to motivate you to be part of this campaign that maintains or increases the activity in steemit. Delegate part of your steempower to help others to continue publishing or start a new project hope, no matter what name you want to give, the important thing is that you commit someone somewhere in the world to maintain their interest in this platform.
The investment in the people is the one that will bring the best results to STEEMIT .
I would like to know your opinion about this important topic, that you leave us your contribution, share your knowledge and your initiative with us, leave me a comment, read and answer each comment.
Let's make this a true social network! Join and make a difference!
---
---
@crypto.piotr - @juanmolina - @lanzjoseg - @jadams2k18 - @fucho80
---
If you want to contribute to the growth of this account you can support me by making your donation.!
BTC: 336bgmfEUWg42pqZeqRjboQPfMG6VL8rHa
ETH: 0x7e6b6a7309d89bcDDA666695A3525C0CD35222FA
You can also do this by delegating some steempower to this account ... thanks for your support!