My application for the community Curators project.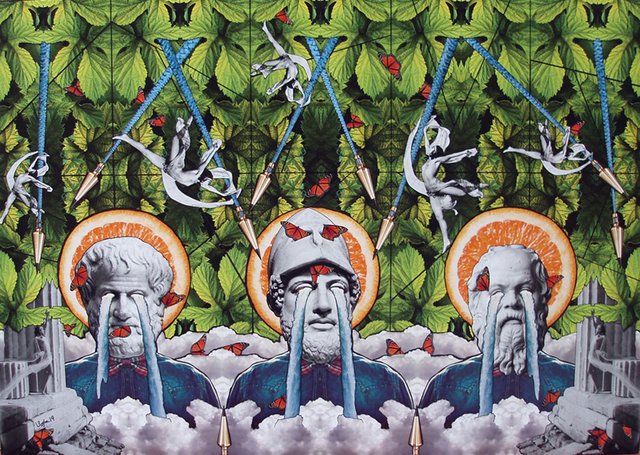 About me.
My name is George Boya i studied interior decoration and conservation of art. I am an active artist for the past 16 years using handcut and digital collage as my medium of expression. I made solo exhibitions in my country and abroad, collaborated with theatrical productions and magazines. I am fluent in English and Greek which is my native language.
I joined Steem back at July of 2017. I started as a content creator, presenting my artworks, taking part in contests and collaborating with other users to create new projects. A year ago i decided to focus more in curation than content creation as i believe it is very important to ensure that the distribution of rewards in the system remains fair. Also i find it very democratic as even the smallest stakeholder can have an opinion about what is valuable and what is not, i always encourage users to join curation groups for this reason. By bringing the valuable posts to the top the curator brings more value to the platform and more value to Steem as coin. I strongly believe that what Steem needs to succeed is more art and creativity of every kind and a strong curation group to support them.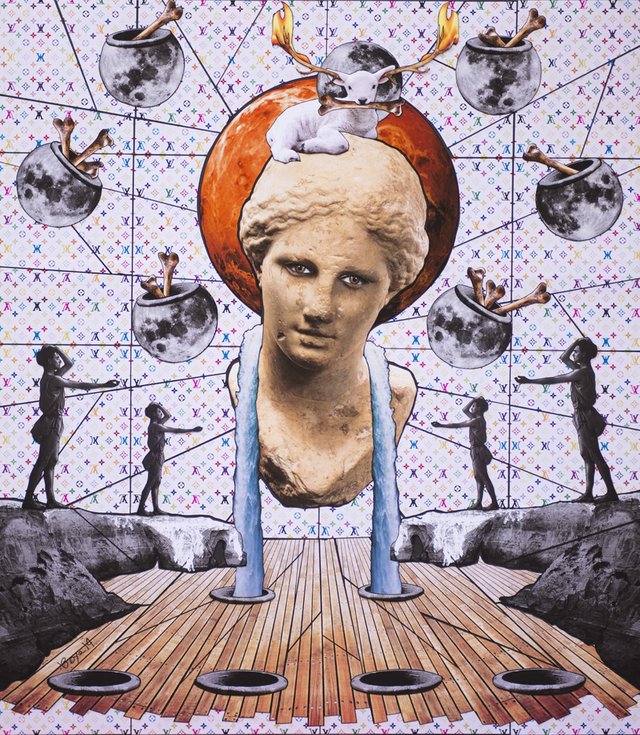 The curation project.
I would like to use the community account you offer in order to start off a new curation group.
It will curate art and creative posts from all over the platform and it would target new users in order to give them a push to move forward and leave room for new users to join.
It will include a Community and an an active Discord server where the curation would take place.
It will be open to all users who would like to join and contribute in the fair distribution of the rewards.
It will have three different tiers of rewards, Modest, Fair and Exceptional, according to the value of the post.
It will have language curators in order to support non English valuable posts.
It will host weekly creative contests and distribute the prizes to the winners.
It will host a daily comment contest and it will reward helpful comments by experienced users to new posters.
It will have a daily curation post to bring to the spotlight exceptional and creative posts that did not receive the proper attention.
It will include a Twitter, Facebook and Instagram account to attract attention to the project outside Steem community.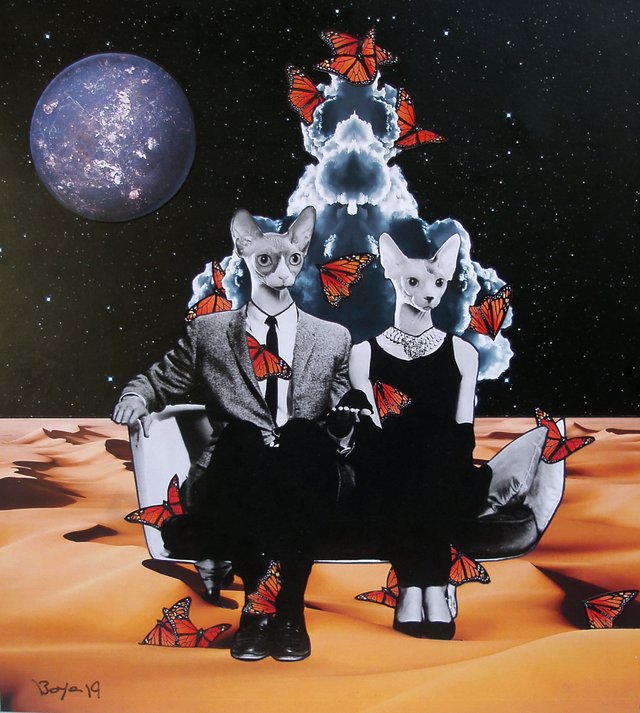 My experience.
The first curation project i joined was nTopaz which was an art oriented community and platform. I was leading the curation of crafts and creative posts, organize contests and made curation posts giving helpful tips and presenting undiscovered artists. Also i was in charge of mentoring the new curators.
I then joined C-Squared which is an all around curation group, where i am curating and voting art and photography posts of different levels of value.
At the same time i joined Helpie, a really sweet curation project and again brought art posts to be rewarded and authored a few curation posts, presenting undervalued artists.
Later i was accepted as curator at Curie bringing undiscovered low rewarded valuable posts from new users and act as a community curator for Lightpainters United and my own Collage community.
At the same time i was invited to join the Creative Coin community as curator and help with the distribution of the tokens in valuable creative posts. I also authored weekly curation reports, presenting undiscovered artists.
Last but not least i was accepted at O.C.D curating creative posts that deserve high rewards and also author some of the daily compilation posts.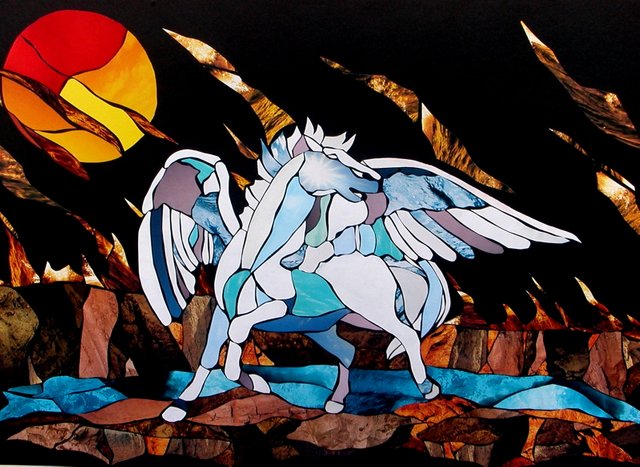 To conclude, i believe i will be a fair curator. I have a good share of experience and i have my daily routine spending 4-5 per day reading posts. I am checking for abuse and plagiarism, know how to use tools like Steemlookup and Steemworld to get all the information i want and i can also teach others how to curate. But more importantly i am curating because i like it and i enjoy the process.