Earn Steem for reading your favourite articles and sharing your highlights
What we are doing at Highlights
We are working on building the metadata layer of the internet. As a first step we have created an extension that helps you highlight, add notes and tags across the web. You can think of these things as the metadata added by the user to a particular URL(link). So when the user visits the same page next time say after couple of days, all this data will popup. Now you don't know remember anything. All the relevant data will be popped up for you contextually every time you visit a page.
Making your shares more meaningful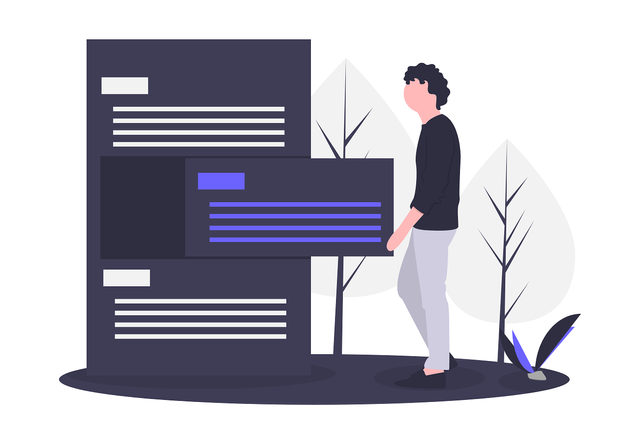 How many times have you seen a link shared by a friend on twitter but didn't click on it as you were not sure if it was worth your time? I am sure countless times. We are trying to solve this issue by making your twitter posts about a link more meaningful.
Here is what we are doing. You read an article. Just highlight the interesting parts of the article. Click on create twitter thread, our extension creates a twitter thread for you along with your highlights. You can do this in just couple of seconds.
Click on the image below to check the video of how to create your twitter threads or you can checkout the youtube video here.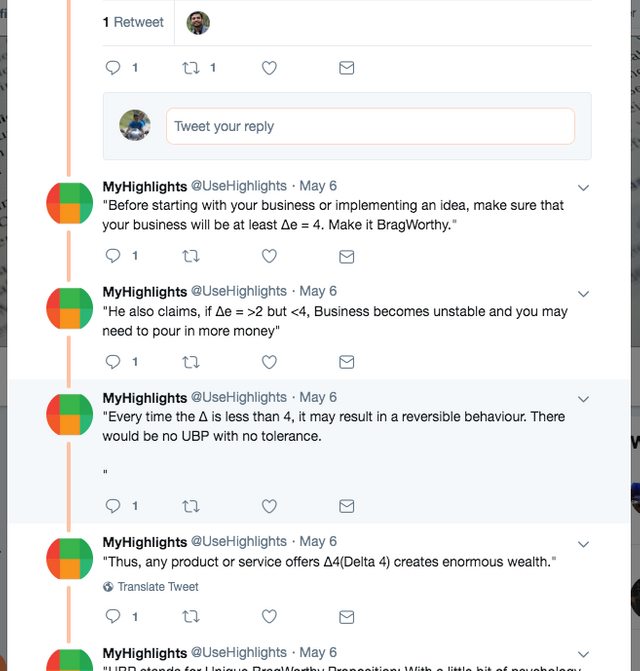 Earn Steem for reading your favorite articles and sharing the highlights
Here are the steps you can follow.
Install our chrome extension http://bit.ly/use-highlights
Read your favorite articles and highlight the important parts.
Create a twitter thread from your highlights.
Add the link to your twitter thread that you generated using our extension in the comments section.
I will upvote each of the comments.
The comment with maximum value on May 15th will receive 10 steem from me.
If you like our extension and use it regularly, just write to me and post about it on your steem profiles. I will delegate 50 steem to ten people who write about the extension. The delegation will last for a month and you can use the delegated steem power as per your choice.
Feedback
Do let us know what other features you would like to see in our product.