Warning to vote buyer/sellers! - Introducing GrumpyCompliance, mandatory in 14 days. (No more post-promotion allowed past 3.5 days)

Vote selling services have 14 days to stop accepting and refund requests for votes purchases on posts older than 3.5 days (84 hours) otherwise @GrumpyCat will begin randomly flagging the best posts that receive significant up-votes from the following accounts:
@Upme
@Appreciator
@Postpromoter
@Rocky1
@Jerrybanfield
Powered by @Freedom
@Buildawhale
@Pushup
@Allaz
@Levitation
@Aksdwi
Powered by @Blocktrades
@Upmyvote
@Randowhale (Thanks to @Berniesanders)
Powered by @Engagement
After 30 days this new "responsible vote selling" policy should be enforced directly by delegators @Blocktrades @Freedom and @Engagement.
Otherwise any posts up-voted using their delegation is at risk of being flagged for maximum effect.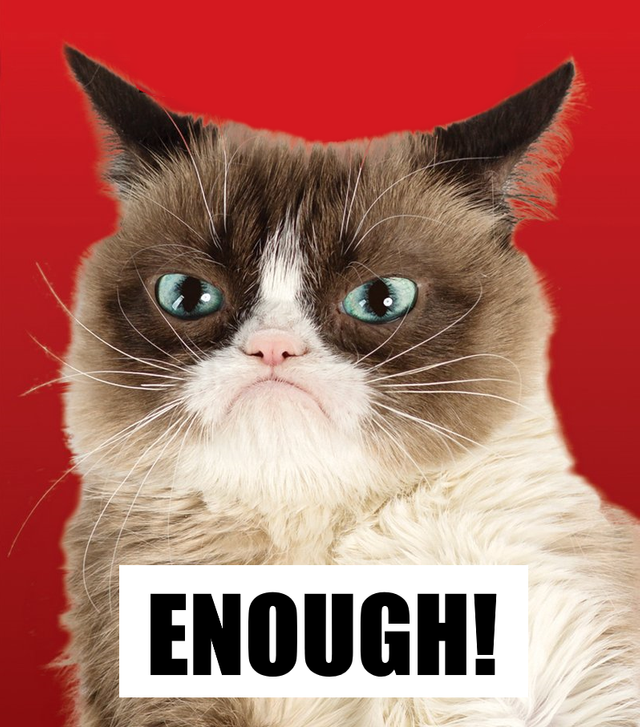 Vote selling services that become fully compliant before the deadline are encouraged to proudly showcase their GrupyCompliant badge on their posts to reassure their customers.