rollarcoaster ride on ETH/Steem
For the first time, I experienced what we call rollercoaster while trading ETH Steem pair..
Bought at dips, sold at highs.
I invested 0.99 ETH at the beginning of this month to buy steem & power up but the exchange is facing some technical difficulties in transferring steem, so I decided to speculate for a while.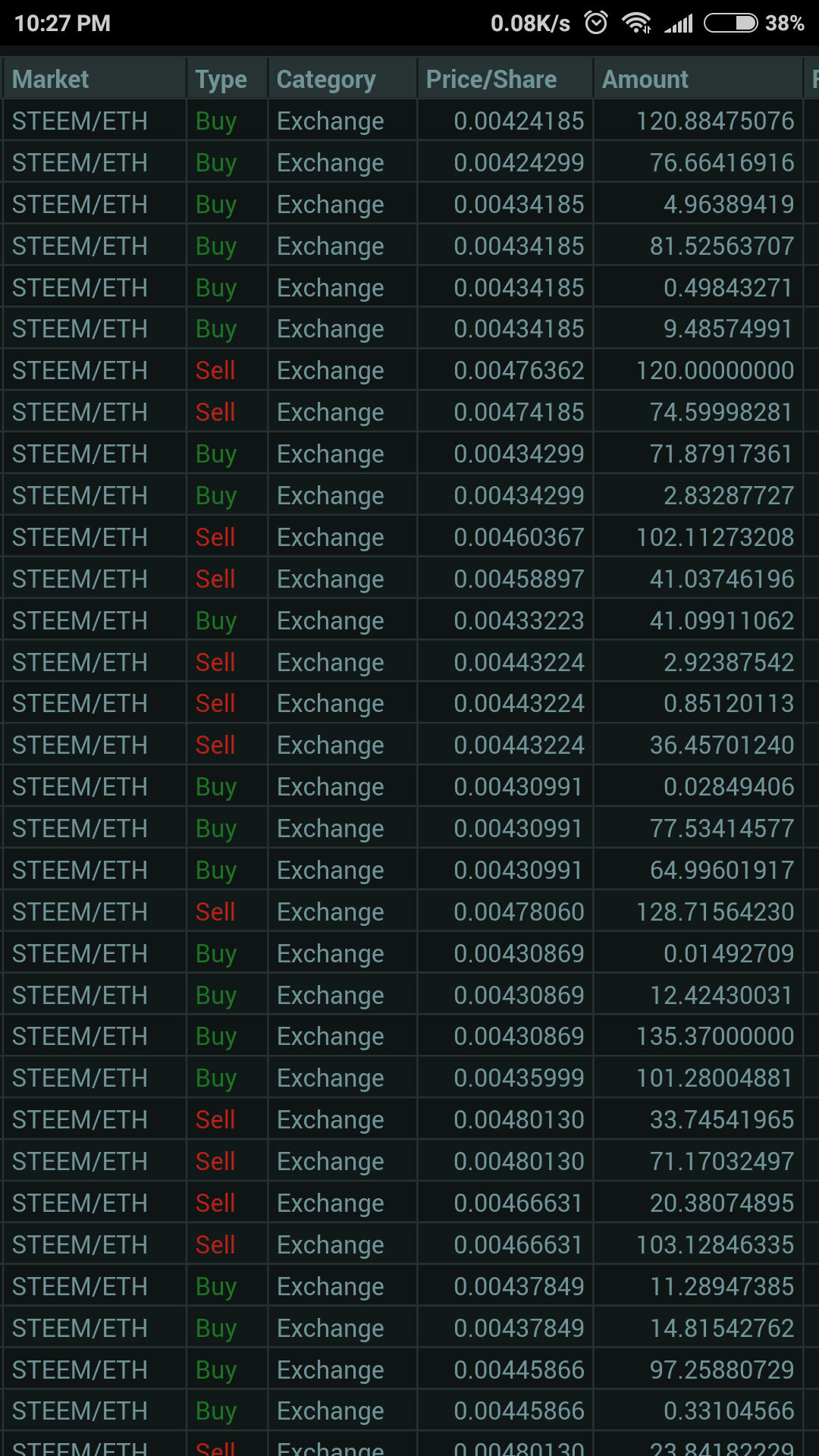 Several orders, some patience & I made 0.25 ETH.
I want to add both ETH & Steem in my portfolio.. so speculation in this pair is best of both worlds. Going to add more funds in it soon.