#1 Data Point Proving The Value of Steem!
What one number shows the value of Steem the most? 630,993 transactions with Steem PER DAY which is more than Bitcoin and Ethereum and Litecoin COMBINED! See the screenshot below!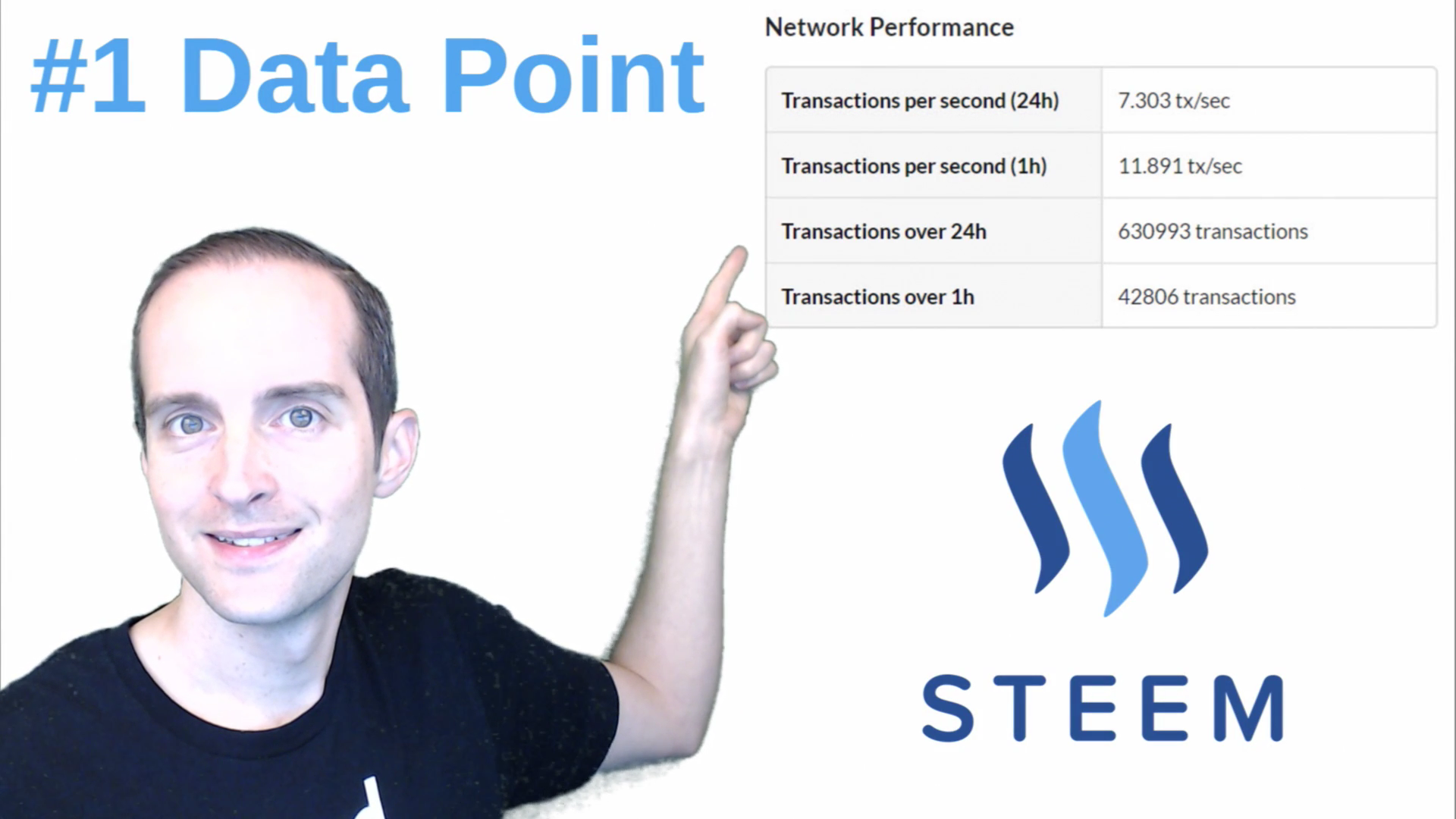 Thank you to @jesta with https://steemdb.com/ for making the transaction data available there. I made this post because it is the first post with this topic I found that also links to a data source that we can monitor for both Steem and the other cryptocurrencies shown below.
The data above is from https://bitinfocharts.com/index_v.html showing that Bitcoin had 207,480 transactions within the last 24 hours along with Ethereum having 234,543 and Litecoin having 18,018.
Key differences
Bitcoin transactions are sending money while over half of Steem transactions are votes including a lot of auto votes. The average value of a Steem transaction is pennies while the average Bitcoin transaction according to the data is $30,000.
According to https://blockchain.info/charts/my-wallet-n-users there are over 15 million Bitcoin wallets while there are about 300,000 Steem wallets meaning that the amount of transactions per user is very small for Bitcoin and very large with Steem.
Bitcoin was launched in 2009 while Steem was launched in 2016. What we are seeing for Steem is very promising based on the Bitcoin data!
Further research
Conclusions
According to the transaction data alone, we have the #1 cryptocurrency in Steem!
Transactions are a key indicator of the real value of a cryptocurrency because this is how fiat currencies work also. USD are valuable because of how many people and companies accept them as payment.
Now is a great time to buy Steem! I am planning to buy more today because in seven years I think the Steem price will be comparable to the Bitcoin price of $2000 today AND I think most other cryptocurrencies will have failed because of lack of user adoption = few transactions.
Love,
Jerry Banfield
PS: Watch instead in the video I made after writing this at