STEEM/HIVE - Huobi Global also announces they will support HIVE airdrop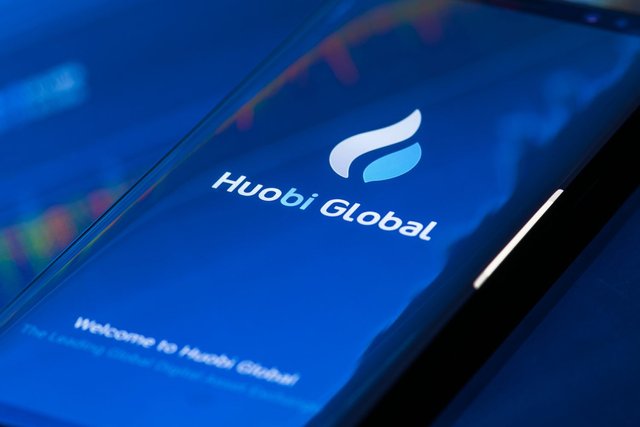 Huobi Global follows Binance, announcing they will honor the HIVE airdrop
Given the drama surrounding how Binance and Huobi acted during the past several weeks as it relates to Justin Sun and Steem, this may or may not be a surprise to some.
Both Huobi and Binance claimed they were duped into voting for witnesses...
Whether that is true or not is up for interpretation, but not all of the statements they have made publicly line up with the facts.
Regardless, Huobi has now officially announced they will be supporting the airdrop of HIVE.
On first glance both of these announcements sounded like good news, but now, perhaps not so much...
It appears some Sun-owned accounts are moving their stake to these exchanges in order to collect the airdrop...
Exhibit A:

(Source: https://steemd.com/@hkdev404)
The full announcement from Binance can be seen below...
............................................................................................................
Huobi Global Will Support the Upcoming STEEM Hard Fork
25 minutes ago Updated
Dear users,
According to HIVE Official Plan, the Hive.io team will initiate STEEM blockchain hard fork at 22:00 on March 20, 2020 (GMT+8), which will result in new HIVE coin being created. Huobi Global will support HIVE coin airdrop and will execute the following process:
Snapshot time: 22:00, March 20, 2020 (GMT+8)

Snapshot scope: Huobi Global Exchange Account (balances or trade orders ≥1 STEEM). STEEM held in sub-accounts will be combined into the corresponding parent accounts. Uncredited deposits and completed withdrawals will not be counted at the time of the snapshot.

Distribution ratio: After receiving HIVE coin, we will issue at a ratio of 1 STEEM = 1 HIVE.

Suspension of STEEM deposits and withdrawals: We will suspend the deposit and withdrawal of STEEM at 21:30 on March 20, 2020 (GMT+8). It is recommended that you deposit STEEM to Huobi Global in advance, and we will assist you in handling any technical issues in the hard fork.

Resumption Schedule: The resumption time of STEEM deposits and withdrawals, as well as the opening time of HIVE withdrawals will be notified via other announcements.

Trading related: The trading of STEEM will not be affected during this hard fork. Huobi Global has a standardized listing process. Whether to open the trading of HIVE is subject to Huobi's follow-up plans and announcements.
Huobi Global will safeguard your assets as always and take care of the hard fork for you. Thanks for your support!
Huobi Global
March 19, 2020
(Source: https://huobiglobal.zendesk.com/hc/en-us/articles/900000386346)
..............................................................................................................
Sun doesn't want to be left out!
It remains to be seen exactly how the airdrop will play out, but as it stands now, it looks like Sun is trying to make sure he gets included.
My guess is that he has no intention of participating on HIVE in any meaningful way and is just looking to collect some free monies.
Monies that he will most likely dump at the first chance he gets.
So, while these exchanges honoring the airdrop first appeared like a good thing, time will tell if that is actually indeed the case.
Stay informed my friends.
Image Source:
https://www.coindesk.com/huobi-clamps-down-on-crypto-wash-trading-after-bitwise-report
-Doc