STEEM/HIVE - Vitalik Buterin is watching closely...
The Crypto industry is watching very closely to see how this Steem hardfork turns out
In a tweet put out this morning by the co-founder of ethereum, Vitalik Buterin says that he is watching closely what is going on...
Specifically, he talks about how this could be a "watershed moment" for the whole industry in terms of crypto governance.
Check it out: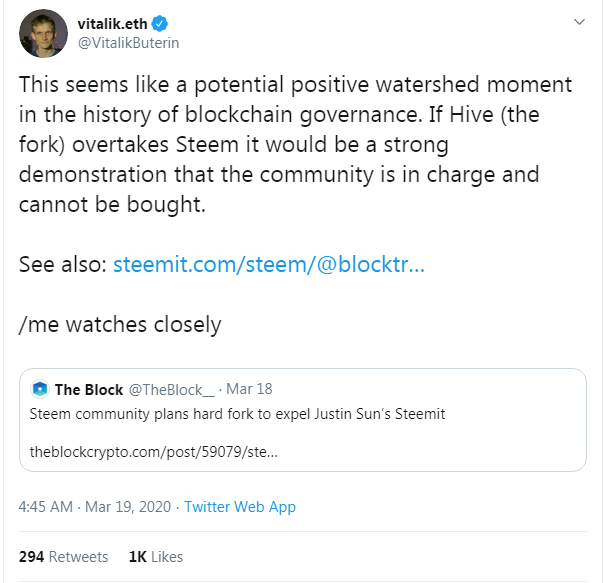 (Source: https://twitter.com/VitalikButerin/status/1240605327122464768)
As I mentioned yesterday, if HIVE ends up not being successful, it won't be due to a lack of awareness...
The whole industry is aware and talking about this!
We have industry heavyweights and news outlets all talking about it.
https://steemit.com/steem/@jrcornel/steem-hive-well-we-don-t-have-to-worry-about-a-lack-of-exposure
Stay informed my friends.
-Doc