Bought Steem at 0.96 SBD
Woke up today learning that Steem is at 0.96 per SBD so I bought Steem from the internal market. I have regret not waiting for this moment, several times before I had bought Steem at more than a dollar value.
Anyway, they say there's no perfect time to invest as long as you are capable. But the best time indeed is when the values are low just like these times.
How about you guys? Are you taking this opportunity?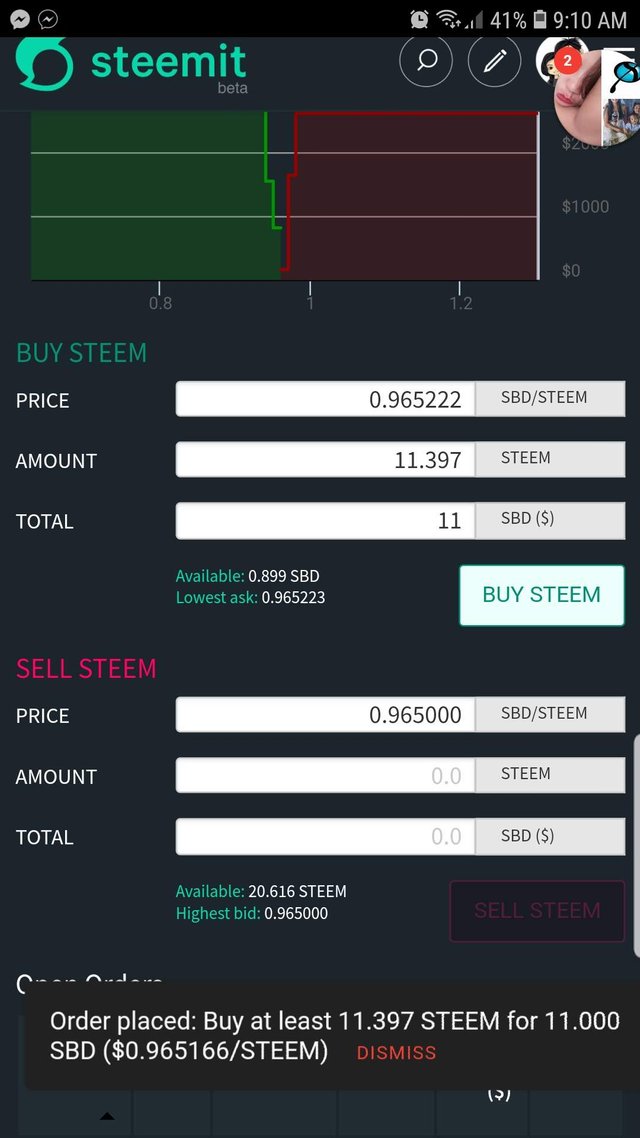 Posted using Partiko Android