SCAM! On Steem's Official Facebook Page. There is no 2 Million Gift from Steem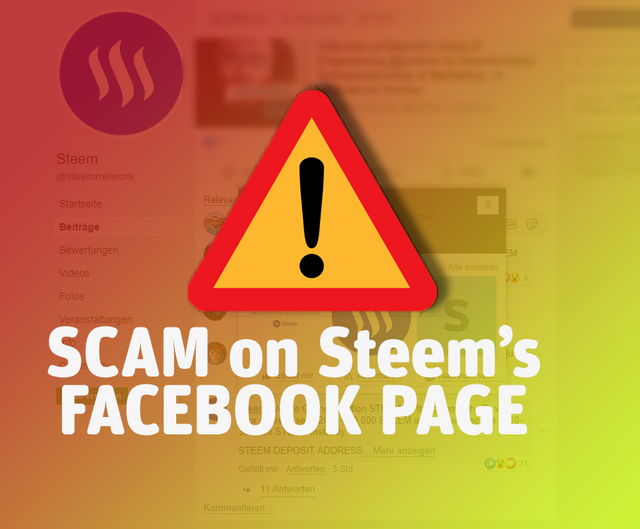 It seems someone is trying to make a quick profit again. There is the official Facebook page of Steem:
https://www.facebook.com/steemnetwork/
On this page official news from the company Steem will be posted. And now someone has created an account / another Facebook page with the same name and logo to impersonate the company in the Official Page comments. This has already been done several times and I just became aware of it.
---
It seems that some users have already fallen for the scam. This can be seen in the comments on the page. I assume very strongly that nobody is so stupid and fell for it. Some users probably made fake-positive comments to spread the belief that there is a lot of STEEM to pick up here.
https://www.facebook.com/steemnetwork/posts/883202292043789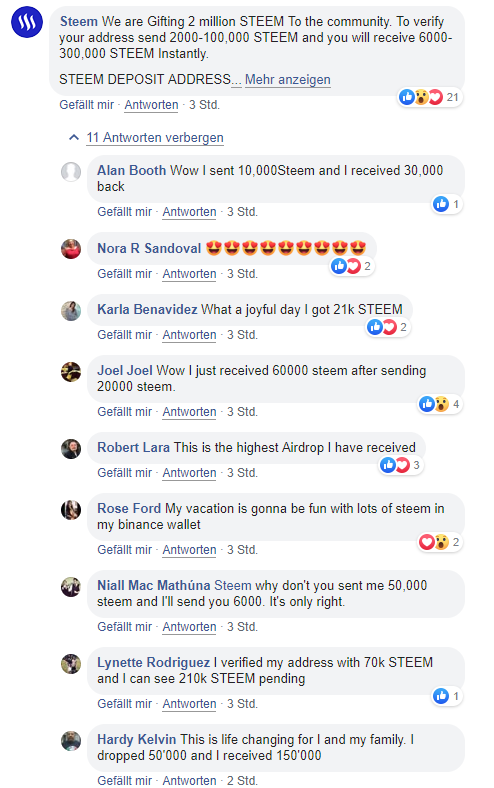 Report that Scam!
Please go and Report this Scam Account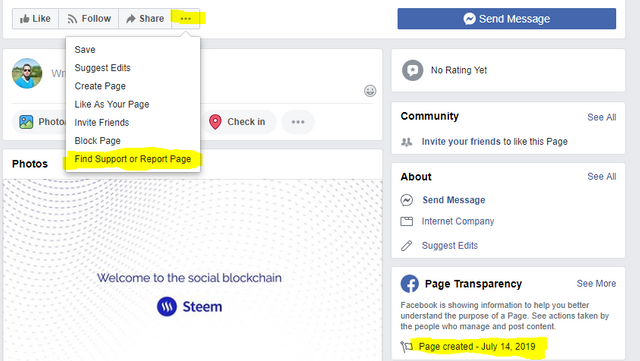 Hit the Reasons below: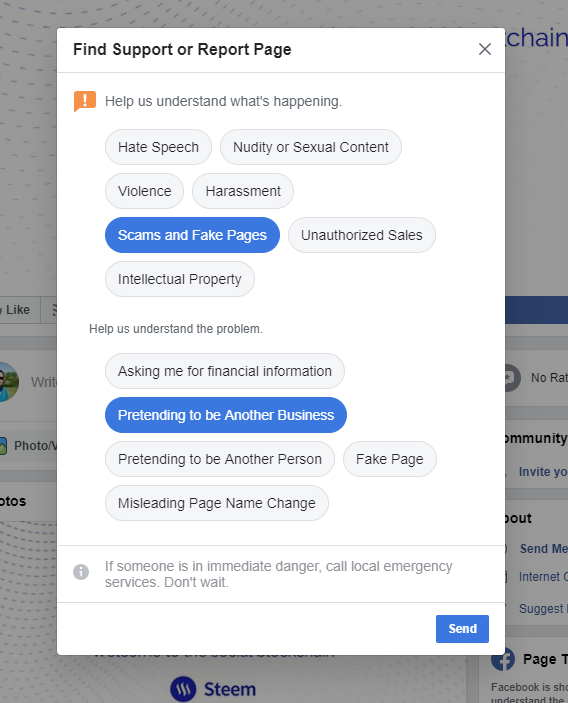 Enter steem and report that Fake-Page!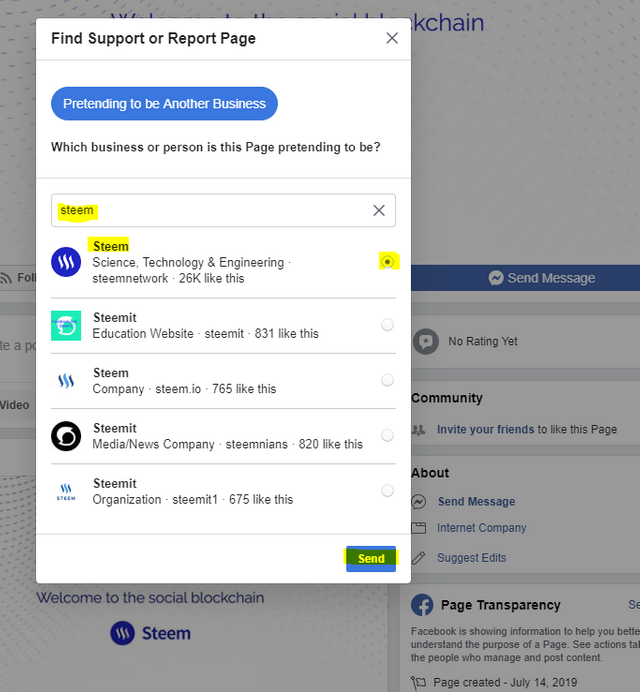 Done!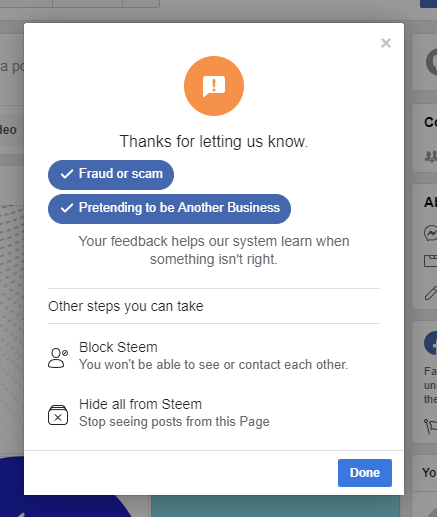 Please be careful with your crypto currency and help fight scam.
We are Gifting 2 million STEEM To the community. To verify your address send 2000-100,000 STEEM and you will receive 6000-300,000 STEEM Instantly.
STEEM DEPOSIT ADDRESS
deepcrypto8
STEEM DEPOSIT MEMO
105212323

---
Who is this Guy on Binance using this Memo to withdraw from steem?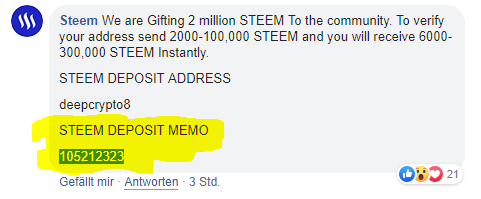 105212323
---
Thanks @infinitelearning for letting me know this Scam!