I Earned Over $28,000 On Steemit In 7 Months Just By Posting. STEEMIT IS A REVOLUTION! Join It.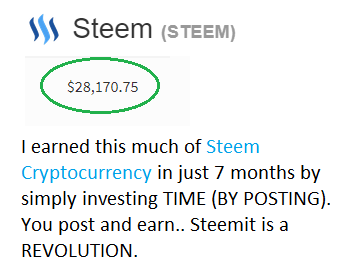 As most of you know I am a MAJOR Steemit advocate.
It is simply shocking to me that people will post on Facebook, Twitter, etc. and earn NOTHING when all they need to do is join the Steemit Revolution, post the same things, and EARN BY POSTING!
Really.. What are you waiting for?
A written invitation? Well here it is...
LEARN TO THINK OUTSIDE THE BOX.
Are you finally ready to join us and be a part of this Revolution? Then click HERE: https://steemit.com/
Gregory Mannarino, The Robin Hood Of Wall Street."