🤘🔥📯 Release of Memestagram: new Steem wallet and app that you've been waiting for even without knowing
Hiya all!
As most people know a subconscious love for memes was noticed by Richard Dawkins, and we've used it since memes became the anecdotes of the 21st century.
That money will be in the form of cryptocurrency since tokens are of the same abstract community value as memes, that is, they are the same basic units of valuable information, that can be exchanged peer to peer.
That's why we've decided to take the best of both worlds and created a brave new portal Memestagram – your chance to rofl and enrich yourself.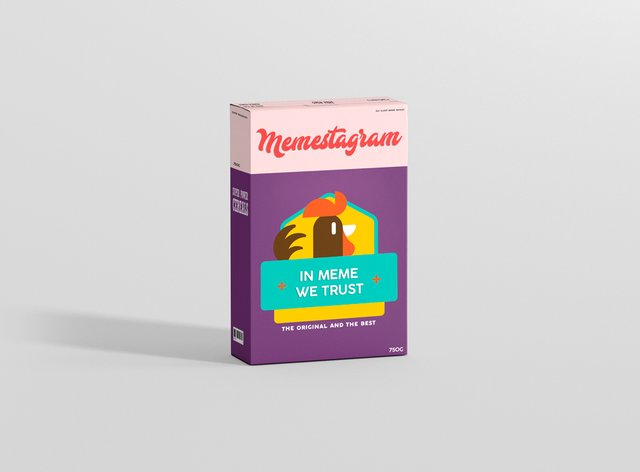 Since the crypto has taught us to look at things soberly and to count only on ourselves, we decided to set on the platform a ubiquitous reward tax of 7.77%
This small fee will go to support the developers as well as to feed the @memestagram account, which will help newbies to not be carried away by the fast information flow.
Upvotes of this account are kind of universal basic income for the community members, generated by their own activities. With the growth of the community, the power of upvote will grow too because the power of a meme is like the strength of a gene – it lays in the number of its carriers.
As a part of our idea for a basic income for the meme community, we offer an upvote lotto for your 1st post every day. When you publish a tasty meme on a new day you will see a spinning wheel giving you the possibility for 11, 22, 33, 66, 77 or 99% upvote from the @memestagram account.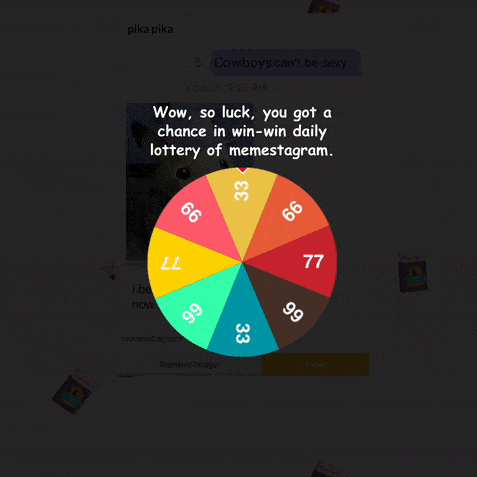 Once a day daily lottery for your posts
Win 11, 22, 33, 66, 77 or 99% upvote from the @memestagram account
Currently, there is no way to register an account directly, but you can use one of two options:
Use your Steem account keys
Use an anonymous registrator, so that you can keep your dark Memestagram side hidden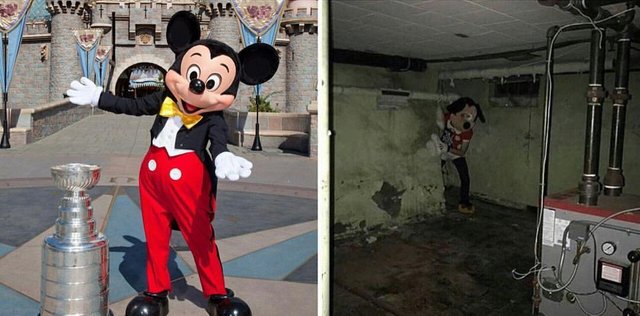 My main account vs My fake account
Briefly about the interface
To log in and quickly start posting your utterly funny pictures, you'll need to authorize using the widely known Steemconnect service.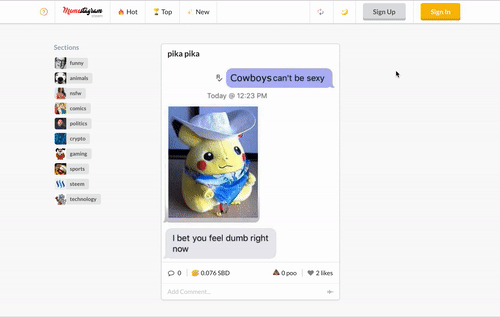 Then you'll see a page with memes, and unobtrusive interface with various quirks, which among other things has a night mode. Leave comments to any picture, subscribe to kindred accounts, edit your posts, sort and browse them via sections, explore the depth of the meme feed, and earn steem!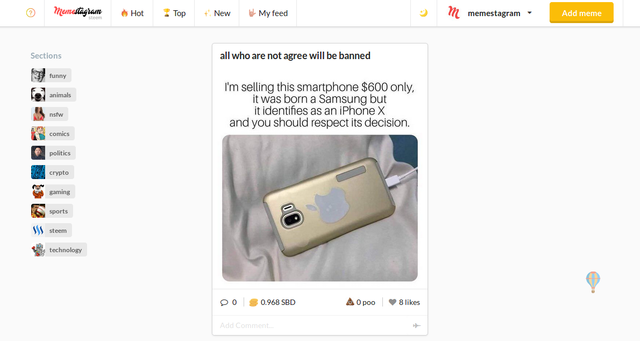 As it is easy to guess, a heart signifies like, and a poop signifies a dislike for the author's exquisite sense of humor, although it does not correlate with your SP or affect the post's payout. Although we have some plans for those who get a big pile of them, but we'll talk about that later.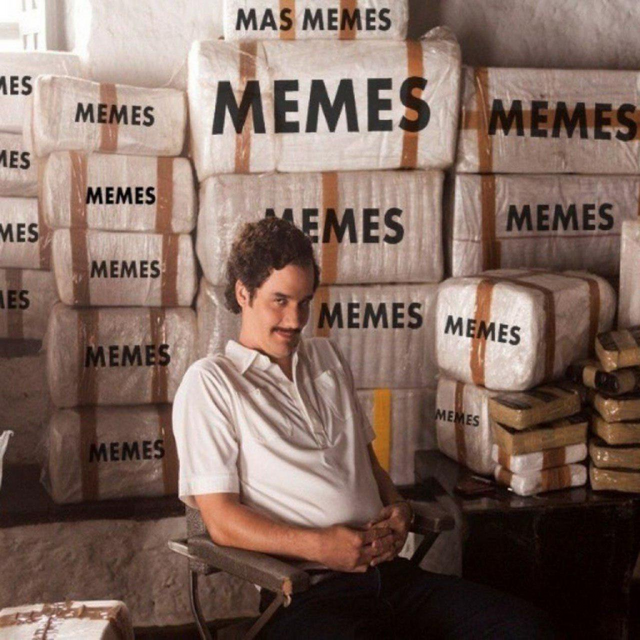 It needs to be said, that memestagram.io is not just a portal for your compelling content, but is also a fully functional STEEM wallet, that allows you to
send tokens
power up or down your STEEM
move STEEM/SBD to and from savings
delegate/undelegate your SP
claim your post rewards
For your convenience we've also added a dynamic chart of STEEM/SBD price. Check it out: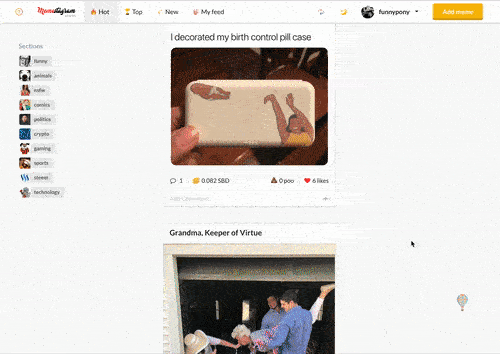 Well, it seems that we don't have anything more to add, so we're now leaving you alone with the madcap meme-machine!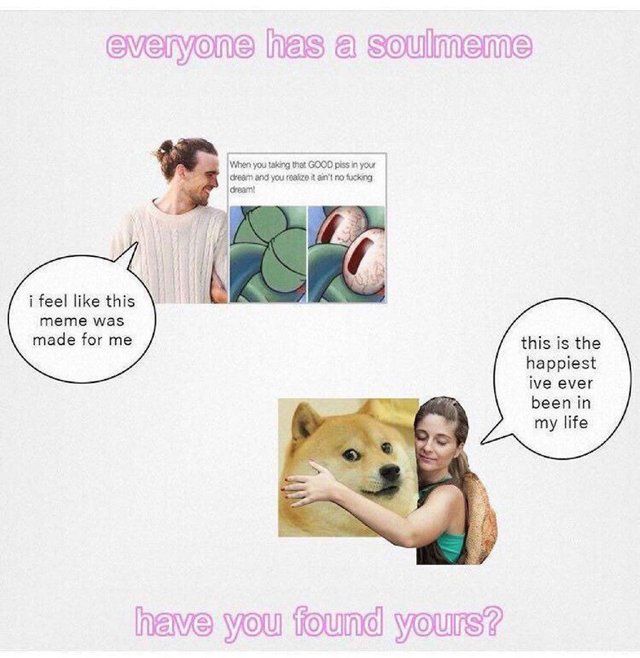 We still have a ton of ideas in our heads that we'll be releasing in the new versions of the dapp, so don't wait and start pushing all the buttons, and remember:
---

---