OK..that's it....I'M CALLING OUT this "@bloom" character who NEVER POSTS, just downvotes. Enough is enough!!!
I've held my tongue and never once mentioned it even after MONTHS of regular downvotes from this person, but the time to speak up has come.
These people who do NOTHING for the platform except resteem a couple articles, and who NEVER POST anything of their own--so that someone might choose to treat them to some of their own medicine, or to at least have a way to ask why they are doing what they do-- BUT WHO ONLY DOWNVOTE PEOPLE for no stated reason, have got to be hardforked into civil behavior, somehow.
I've suggested many options for dealing with people like this, including a minimum number of "proof of participation" points (in providing something of value in order to be able to downvote,) or a limit on daily/weekly/monthly down votes, or something. Just because you happen to have money and can buy steem willy nilly should not give you the right to destroy another's intellectual property without cause, argument, rebuttal, comment...or....anything.
It's not quite BernieSanders level of insanity, but it's close: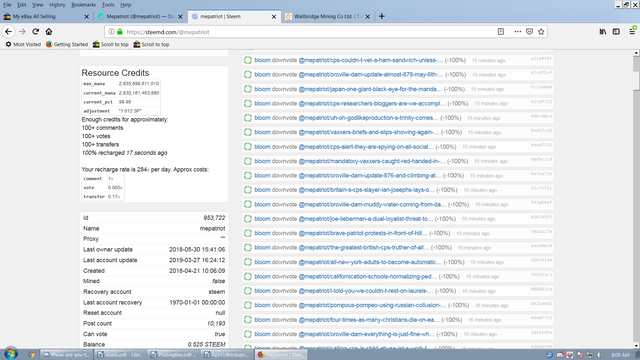 I am calling on the good people of Steemit to rally against both the @bloom style of nastiness AND the automated/programmed nastiness of people like @BernieSanders, so as to limit the ruination of others with whom they simply may have ideological differences by hardforking in some reasonable prerequisites that can take the edge off of this type of blatant abuse of the forum.