Sports Is Necessary For The Children's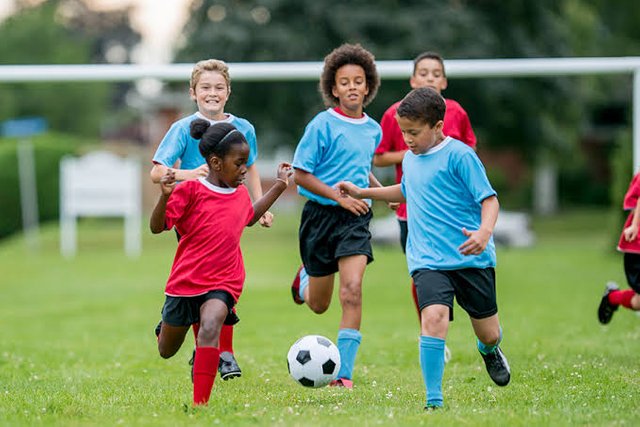 Effect of Technology on Children:
It is no secret to anyone that new technologies are wonderful, it shortens distances, anyway, right now children spend more time in front of the TV, video games and the Internet, we forget that these technologies are one of the main triggers Childhood obesity, sedentary lifestyle and bad eating habits.
Benefits of Exercise:
Here are some of the benefits of exercise for children and some recommendations when choosing a sport :
It helps to maintain the appropriate weight according to the age and height of the children

Improves growth with strong and healthy bones, muscles and joints

Incorporating physical work in children should take into account age and physical condition.
In terms of health, including sports makes children more agile. Accompany the exercises with a healthy diet, we can reduce the appearance of childhood obesity.
Recommended Exercises:
Some recommendations to choose the right sport:
The "Age"for the smallest of 3 to 5 years old, the ideal sport is swimming, since it includes aspects to be developed such as coordination, resistance, balance and discipline;
For children 6 to 8 years old, it is important to keep in mind that they choose what they like best, contact sports such as judo, karate or collective sports such as volleyball, basketball and soccer can be included, at this age the most important is that they improve the physical condition and acquire skills with objects in this case the "Balloon"
For the greatest of 9 to 12 years the best option is competition sports it is clear that at this age it is time to make the decision to choose sport as a lifestyle, I mean high performance sports.
According to "the character" of the children, a sport can also be chosen, for the active and coordinated, the ideal is to promote activity outside the school, for example enroll in clubs or sports league, for the restless children or Nervously, it is best to motivate with individual and demanding sports such as athletics or swimming and for children who are hyperactive and perfectionist, it is to choose a high-demand sports, the ideal is for these children to release all energy, martial arts, gymnastics or tennis are the most appropriate.
Thanks For Reading!!