Steem is setting up for a huge move higher!
The price action volatility of Steem has been increasing rapidly over the past couple days. There have been several 20% or larger price swings in the last 48 hours! The increase in volatility has also been met with an increase in trading volume due to the larger numbers of investors trading Steem. This volatility and setup is very reminiscent of the trading just before the massive run at the start of 2018.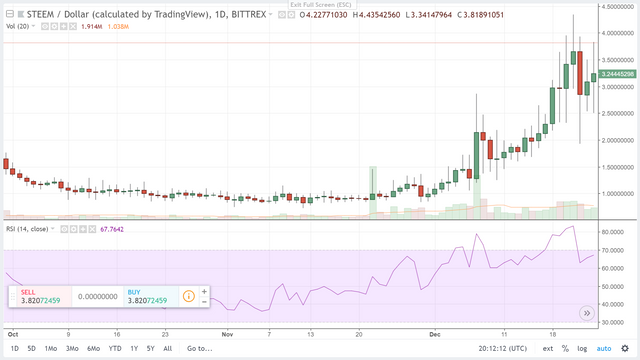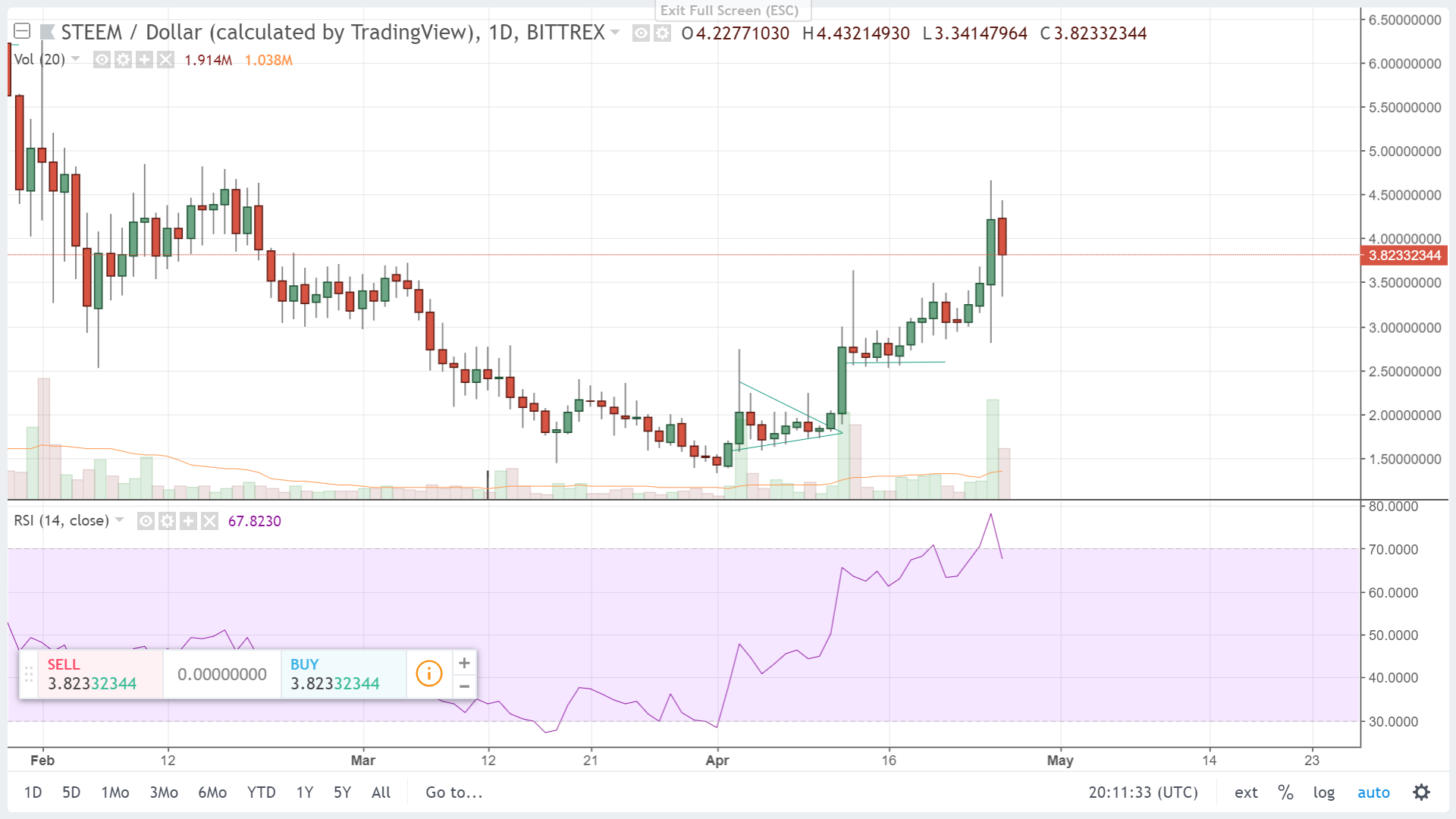 The first chart is the price action of Steem in December, and the second is the price action of Steem now! The two charts are nearly the same. They both show an increasing price, volume, and volatility (as shown by the larger candlesticks).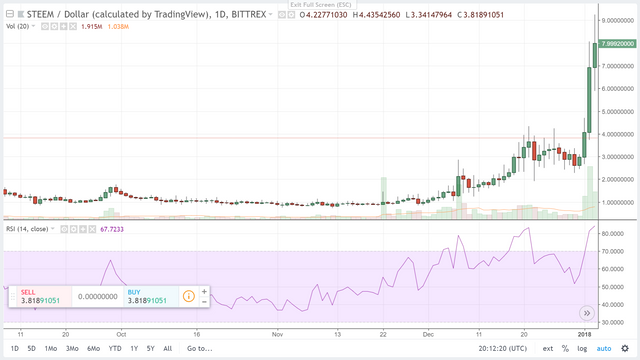 As you can see, the last time the chart set up like this Steem made a huge move higher! I suspect that the bullish sentiment in the cryptocurrency will spill over to Steem and send it much higher!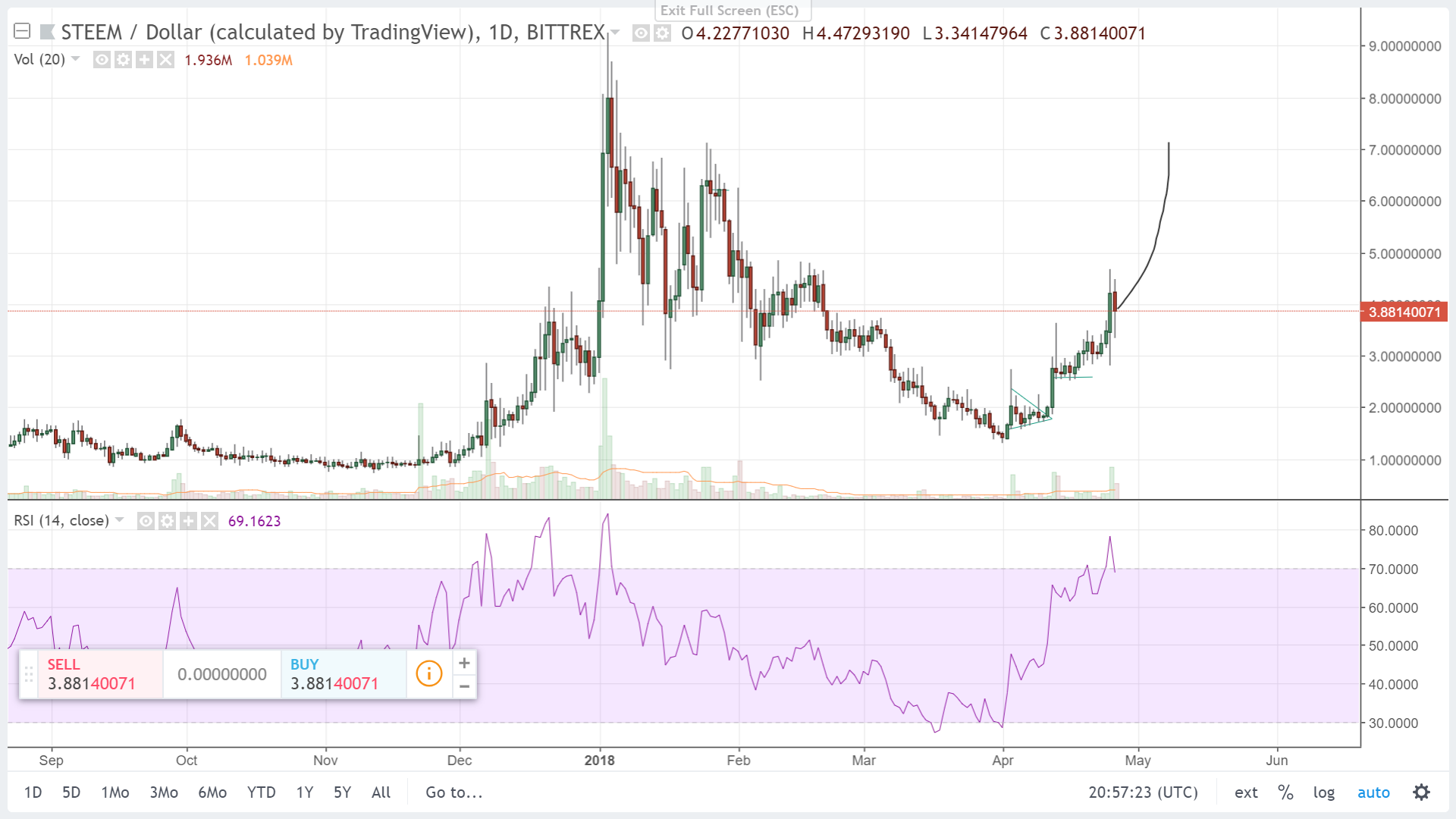 I think this ramp up could send Steem to $7 or higher in May! :)
Thanks for reading!