Finally Powering Down my Steem. Enough is Enough!
I Just Can't Anymore.
It's with great sadness (and disgust) that I have finally decided that it's time to power my Steem down.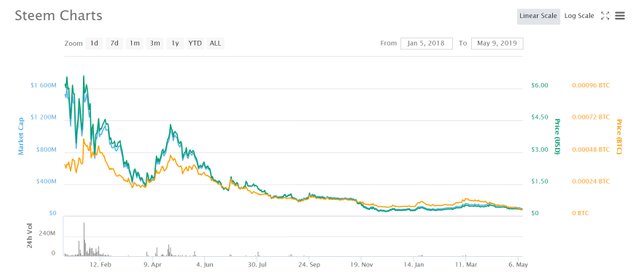 I've never powered down a single time since I joined in July 2017, but I can no longer keep watching my investment as it whittles down to nothing. (Currently at a 93% loss even though I've consistently grown my account for 2 years)
I'm not saying that I'm full out quitting, but I'm not leaving what little value I have left locked up. Of course, by the time I'm done powering down it will likely have lost another 50% in value.
Don't Piss in the Wind and Tell Me It's Raining
The the top witnesses and the owners of Steemit continue to sell off massive amounts every week for whatever the current market price is, while they do nothing to improve the platform as a whole. Where the hell are SMTs? Just more broken promises. Well, I suppose you did give us banner ads and a down-vote button. Way to go!
Who the fuck runs a business like this? I'll tell you who. Someone who gets paid regardless of whether or not it succeeds. If it fails, who cares? I made a ton of money in the meantime.
I think that the last straw for me was seeing that post by @aggroed where he basically explains to us why Steem is so resilient, because you know, the top witnesses are making about $36k per year even at this low price.
We should all be so happy, you see, because the witnesses are profitable. As long as witnesses are making so much profit, they'll keep their servers online because they'll be able to keep selling and driving the price down.
Well guess what? The rest of us are not earning shit. That $36,000 per year is being paid for by people like me who have poured $1000s of dollars worth of real money into this platform. I can't even look my wife in the face and explain to her why I traded my bitcoins for Steem. How do I even explain that?
I am so fed up with the bot runners, circle jerking early-adopting whales who write 2 line meme posts which they upvote to oblivion, and free-riding top 20 witnesses who act like they do such tough job while giving people a hard time for spreading 'FUD' about what a shit show this is. I am not witness bashing, I'm just reminding you of how lucky you are to be in the top 20. It's not because you are so damn amazing and altruistic. Admit that it's easy money and stop pretending like like you're doing some kind of full time job running a block producing node. It's really easy to spin up a witness node with basic skills on a linux command-line. You can go from nothing to syncing the blockchain in just a few minutes. The rest is a popularity contest.
Stay positive, you say! HODL!
Whatever hypocrites. You guys are constantly cashing out, don't give me that shit. We wouldn't be on our way back to 20 cents if you people truly gave a shit about Steem. We've never been so bad against the Bitcoin from what I can tell. Do you think we are all just thick? Well, we kind of are, since we keep buying more while you keep selling it to us. We are like rabbits chasing a dangling carrot that constantly grows smaller and smaller.
I'm truly sorry that it has come to this. By posting this I expect to get one (or more) of three responses:
Flagged for "FUD" (I'm making things worse by complaining)
Condescending rebukes for powering down after 1.5 years of consistent loss (I have weak hands, and will miss out on the great riches to come!)
Ignored (I'm not popular enough to be a threat. Just another loser who doesn't get it. I was only here for the low hanging fruit and the good times - which I never experienced because Steem has been in free fall since I first purchased it.)
I really tried guys. I mean really tried. I was super active, posted almost every day. I was hopelessly optimistic. Only recently I started to do the short daily Actifit posts out of sheer exhaustion from putting in so much work building great travel posts that earned merely a few bucks. I traded well over $50,000 of bitcoin for Steem. I also traded 1.5 million ENJ for steem which would now be worth 1/4 million dollars had I held onto it. And now, I'm stuck with 23K nearly worthless tokens to show for all my faith in this platform. Oh, and I didn't even count the months of $2000 electric bills for mining ETH which I converted to Steem.
If I could just have those Bitcoins and ENJ back now.. Wow. Don't you dare give me shit about weak hands.
I lost everything HODLing this coin.
So yes, I paid a few Witness salaries with all those Steem tokens that I bought at $5-7 apiece. All that time and money down the drain. I met a few great people on here which is awesome. But I've finally realized what all of this is; a source of easy money for witnesses and Stinc, and a big hard kick in the face to the rest of us. It's not exactly a Ponzi scheme, at least not intentionally, but it definitely has some of the characteristics.
I don't hate any of you for trying to make a buck. We all are! I get upset because of the dishonesty and disingenuous optimism for the platform while massively selling off coins every day and knowingly making no progress on promised updates. Don't patronize us by giving us shit for complaining/FUDing when it is well deserved criticism. Does anyone think that any real CEO would be able to keep his job running a company in this manner?
@ned, ruminate on that one while you're inappropriately strumming your guitar during the next important meeting. For fuck's sake dude.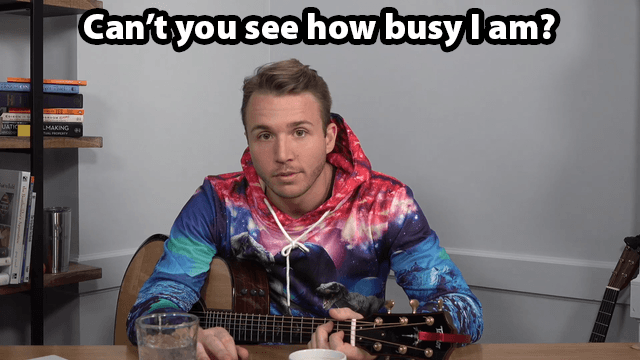 I am truly sorry if I've upset anyone with this post. But sadly I just don't see things getting any better; at least not in the near term. The thing is, things may get a lot better someday. Perhaps Steem will fly to the moon! But that will not fix the underlying problems plaguing this system and the indifferent people who are running it. No one should get brownie points because Steem follows BTC on it's meteoric rise. You can't just stop working on your business because it's a slow year - but that's what I see happening. It really just isn't a sustainable strategy.
---
EDIT: The fact that this post has received $9.48 thus far (31 Steem at current prices), when my usual posts get between 2-$4 leads me to believe that I'm not alone in my frustration. I also thought that I should clarify - I'm not leaving, just powering down about 1/2. I may even end up buying back in after some fancy trading. But letting my coins continually lose value while my piece of the pie gets smaller and smaller is just not wise.