Does the 13 week powerdown period prevent investing in STEEM?
In a recent post @thecryptodrive is proposing to reduce the power down period from 13 weeks to 4. He justifies the proposal in the following way:
The premise behind this change is to reduce the barrier to entry for investment into Steem and PoB SMT's, currently it is daunting for investors to lock-up their capital for 13 weeks.
At first glance the proposed change in the code seems reasonable. But is the premise for it a proven fact or is it just a reflection of the desires of one group of stakeholders?
I think that the problem is framed incorrectly. The real question should be how do we increase the value of the steem network? If reducing the power down period helps to accomplish this then we should go ahead and make the change.
And here lies the crux of the issue...there is no data to backup the assertion. Has a study been done that proves it or a professional poll conducted among a group of investors that mentions the lock-up period as the main barrier to entry?
The answer is no.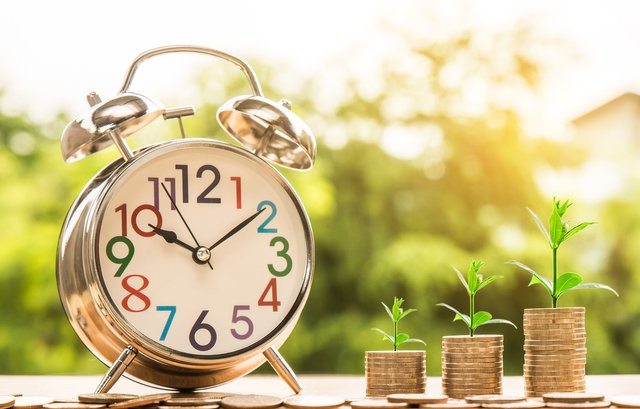 Source
First, let's start by looking at lock-up periods in general. From Investopedia:
There are two main uses for lock-up periods, those for hedge funds and those for start-ups/IPO's.
Hedge fund lock-ups are typically 30-90 days, giving the hedge fund manager time to exit investments without driving prices against their overall portfolio.
For start-ups, or companies looking to go public through an IPO, lock-periods help show that company leadership remains intact and that the business model remains on solid footing.
The Hedge Fund market was valued at 3.53 trillion as of November of 2018 according to 2019-Preqin-Global-Hedge-Fund-Report.
It is worth noting that Withdrawals may also only happen at certain intervals such as quarterly or bi-annually..
So having lock-up periods plus limited withdrawal intervals does not prevent the Hedge Fund market to dwarf the whole crypto space. We can conclude that in general those two characteristics are not obstacles for investors. What investors look for is how much ROI can they obtain from commiting their money into a particular enterprise. The ROI comes from the underlying value of how the funds are allocated on the specific investments.
This brings us back to the question that I consider to be fundamental how do we increase the value of the steem network?. It is my belief that it doesn't matter if we reduce the power down period (or if we remove it at all) if the value of the network does not increase. For this we need adoption through various use cases. I can not presume to know which use cases can help us in this quest.
Also, we probably need to question if having a powerdown schdule is a good fit for STEEM. Maybe it is maybe not.
There are other issues to consider, alot of them were discussed in the post from @thecryptodrive and I encourage you to read them. The main concern that I have is that reducing the powerdown to four weeks (or even worse to only one) is that it can incentivize exchanges to flex their muscles (so to speak) and takeover the main witness positions and dictate the governance of the chain.
To conclude, this proposal if implemented will change the economics of the network and it should not be taken lightly. We need data and not take decisions based on our desires alone. Before commiting to this we need to justify it so probably it would be best if we use the SPS and fund an independent study (preferably by a non-steem entity to eliminate bias).