People you are wasting your witness votes
The only reason that we haven't regained control of the chain is because we are not voting on the correct witness list.
Remember that you have 30 votes!!!
Use 20 votes on the following list: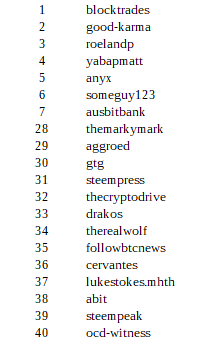 Once you make sure that you are voting on the list above then go ahead and vote on other witnesses.
Make sure that you are NOT voting on the ones from Tron (hint: the suckpuppets from tron are the ones running version 0.22.5)