OUR DEAR BELOVED STEEM!!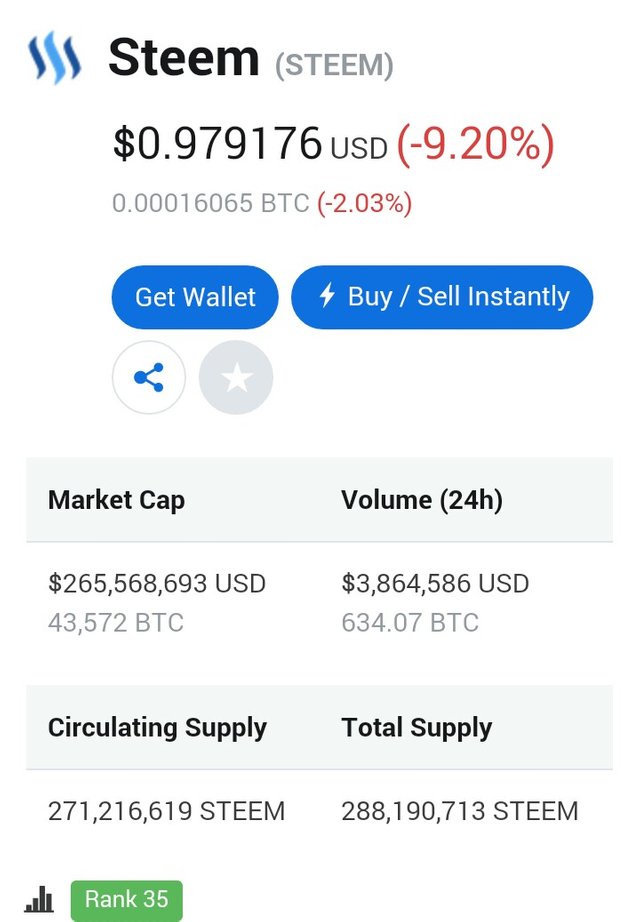 Hello all, @pasaift here. Still working my way to get back active, here on steemit. After loosing my devices. The image above may be quite disturbing. Steem is below $1 , its. Currenyly at the price it was around November 2017. We definitely did not see this coming. well, maybe some people did.
Crypto, ain't doing so well currently and ifif this loww price continues, it may pose a threat to the life span of our community (Steemit). Its no news the number of account that loose activity ie become abandoned iss on the increase. A newbie steemian can barely earn on a good day, not to talk about what is going to happen during this period. Those who wouldn't probably care are the whales who would keep on earning, and dumping on exchanges. If no new person joins and price doesn't rise, I don't see us lasting so long out there. With no new sign in ups and partnership/investors, doomsday ain't so far out.
What do we really need now?? I think only smt can save us. It's been ages since we've awaited this. I know @ned and his team has lots of work up their sleeves, but They really need to come through and save the day. I love steemit and it's ideology, definitely wouldn't want to see it become a thing of the past.