The Steem News @ 15 April 2021 - Invest in STEEM and Power Up with SPUD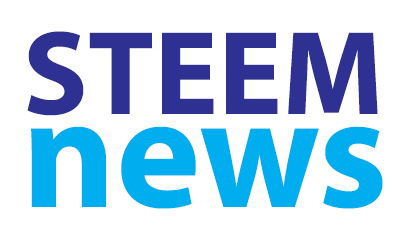 STEEM is a great investment.
It is a DeFi story that needs to be told.
We need to promote, we need to recruit, we need to retain, we need to invest, we need to save.
Today's Steem News also includes news and updates about Promo-Steem, SPUD4STEEM, Steem Sri Lanka's Plagiarism Hunters, PLAY STEEM, SteemField, Venezuela Regional Challenges, SteemFoods, some Guides & How To's and many more contests...
---
---
1. Invest in STEEM
Steem was DeFi before DeFi was a thing.
Steem is a fantastic vehicle for investment.
You can power up STEEM, vote with it and earn curation rewards, you can delegate to the various communities and earn delegation rewards, or you can get involved with the more advanced investment projects like @Nutbox.mine.
While many people need to take a short term post/earn/cashout approach to meet their daily needs, the really big way to win with Steem is to take a longer term view and see STEEM as an investment vehicle for greater future returns.
The more people hold and invest in STEEM, the more the price of STEEM will increase, and that in turn will see their investment grow even more.
Many long term Steemians like @dobartim will confirm this approach...
@jrcornel urges people to use their SBDs to buy STEEM on the internal market to help push up the price of STEEM...
---
On the subject of gathering more STEEM to power up @kiwiscanfly reminds us that the May SPUD4STEEM event is coming up soon...
---
It is great to see the Steem community growing so vibrantly at the moment.
Communities are booming, contests are sky-rocketing, Promo-Steem activities are proliferating, and plans are being announced to bring thousands and millions of new people to the platform.
That is most excellent, as Bill and Ted would say, but we do need to think strategically.
Steem is a two way street. It can not just be about the taking. It needs to be about the giving as well.
And the hodling, and the saving, and the investing.
---
---
2. Promo-Steem Everywhere
The Promo-Steem movement was initiated over 3 years ago by @stephenkendal, along with @starkerz and @anarcotech. It began with a promotional tour around UK universities but quickly spread to gain traction around the world.
Promo-Steem is now back, and with support and sponsorship from @stephenkendal, growing stronger than ever.
Stephen is supporting @saracampero's Steem T-shirt design contest...
He is also backing @vipnata's Steemit advertising contest...
Stephen is also sponsoring @mcsamm's T-shirt project in Ghana...
He is supporting another T-shirt campaign being run by @jassennessaj for students in the Philippines...
There are a growing number of other advertising and promotional projects appearing around the world that will be covered in future editions of Steem News.
All this promotional and recruitment activity is excellent, but we must also be very mindful of what comes next. All these new recruits will need mentoring, training and support. Newcomers need to be nurtured and retained.
Promoters and recruiters must remember that. They need to have a plan for looking after the people they bring to the platform.
That plan cannot be just to expect the @steemcurator and the @booming accounts to give votes to everyone.
That is where building up Steem Power is all important - for the recruiters and for the communities they work with.
---
---
3. Steem Sri Lanka seeks Plagiarism Hunters
The @endingplagiarism project is doing great work in helping to stamp out plagiarism on Steem.
But the fight against plagiarism cannot stop there. All communities need to play their part as well.
It is excellent therefore to see Steem Sri Lanka recruiting five 'Plagiarism Hunters'...
---
---
4. PLAY STEEM & SteemField
Developer @etainclub has posted updates on progress on PLAY STEEM for search, push notifications and bottom tab navigation...
---
The @steemfield team have posted preview updates for the front page and profiles pages...
---
---
5. Venezuela Regional Challenges
@fjjrg is continuing to develop his project to set up Steem Teams for each region in Venezuela.
He is now running his second challenge for the teams...
---
---
6. SteemFoods Recruits Philippines Moderator
The SteemFoods Community has now recruited a Philippines Moderator.
@bien will be joining @el-nailul (Indonesia), @rypo01 (Venezuela), @ngoenyi (Nigeria) and @sm-shagor (Bangladesh) along with founder @alikoc07 in helping to run this very popular community...
---
---
7. Guides & How To's
Venezuela Country Rep @edlili24 has produced a useful guide to 'Things You Should Not Do on Steem'...
Top 20 witness @justyy has posted details of how to claim your TRX and send it to an exchange...
---
---
8. Contests, Contests, Contests...
As an offshoot of Steem News @pennsif now publishes a daily listing of the 'soon to close' contests on Steem...
---
@habercitr who runs the Steemit Contest Club Community has produced a compilation of current contests on Steem...
---
---
| | | |
| --- | --- | --- |
| STEEM price | US$ 1.23 | 15 Apr '21 8.12pm UTC |
| STEEM price | 0.00001950 BTC | 15 Apr '21 8.12pm UTC |
| CoinMarketCap Ranking | #143 | 15 Apr '21 8.12pm UTC |
| SBD price | US$ 9.16 | 15 Apr '21 8.12pm UTC |
| Alexa rank (steemit.com) | #20,007 | 15 Apr '21 8.10pm UTC |
| Unique visitors (steemit.com) | 211,987 / day | 15 Apr '21 8.10pm UTC |
| Page views (steemit.com) | 551,166 / day | 15 Apr '21 8.10pm UTC |
---
---
This is #336 (15 April '21) of this daily news service.
---
---
[ graphics & images by @pennsif ]