The Steem News @ 19 May 2021 - SBDs Double in a Day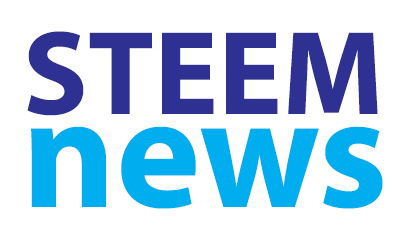 Among all the turmoil in the crypto markets, the price of SBDs has more than doubled in the past day.
To celebrate 10K subscribers World of Xpilar is giving away delegatations every day for a week.
Today's Steem News also includes news and updates about the Steem Assisted Village, another new Witness, the World Smile Project, Steem Bangladesh Community Charity, Bethlehem Church, Sell For Steem discounts, some useful guides and how-to's, and many more contests...
---
---
1. SBD Rockets Up
The markets in general may be in turmoil with Bitcoin dropping as low as $30K today, but our very own Steem Backed Dollar has been a real green standout in an otherwise total sea of red.
The SBD price has been rocketing upwards pushing well over $15 at one point before settling down around $14.
STEEM meanwhile has dropped but not as badly as most of the rest of the crypto world. As a result it has climbed to #134 on CoinmarketCap.com with a price of $0.75 (0.00002018 BTC).
@acom and @whatsup are among several commentators...
---
---
2. World of Xpilar Daily Delegations
To celebrate reaching 10,000 subscribers in the World of Xpilar Community @xpilar is giving away a 3 week 500 SP delegation every day for a week...
---
---
3. Steem Assisted Village
@sultan-aceh has given an update on the Steem Assisted Village project in Aceh.
Construction work has now begun of the Mushalla Al-Qariah in Buket Village with the toilet block well underway...
---
---
4. Another New Witness
New witnesses are becoming all the rage these days with three coming along in as many weeks.
This is week it is the debut of @unbiasedwriter...
We look forward to hearing more about his plans as a witness...
---
---
5. World Smile Project
@el-nailul has given an update on the humanitarian work he has been doing through his World Smile Project.
This week he has provided 55 SBD to support projects in Indonesia, the Philippines and Venezuela...
---
---
6. Steem Bangladesh Community Charity
@bd-charity of the Steem Bangladesh Community has posted a report about its Eid Project charity work.
Led by @mahirabdullah, @abuahmad and @rifat3 in Dhaka, the project distributed food parcels to 25 families in need...
---
---
7. Bethlehem Church Joins Steem
Long time Steemian @cmp2020 has brought his local church, Bethlehem Church in Thornton, Pennsylvania, on to Steem.
@bebethlehem was established over 150 years ago and is now looking to break new ground by bringing its ministry on to the blockchain...
Anyone know of any other 'bricks and mortar' churches, temples, mosques or other places of worship that have their own accounts on Steem? This could be an interesting area of growth...
---
---
8. Sweet Discounts in the Honey Store
@huzaifanaveed1, who is making good sales of his honey in @haidermehdi's Sell For Steem community, is now offering a special 2 STEEM discount across the whole range for Steem customers...
Another trader in the same community, @janemorane, is currently offering discounts on some handbags...
---
---
9. Guides & How To's
@diegosnz has produced a tutorial on how to set beneficiaries on your posts...
---
@eugelys has posted details of how to delegate Steem Power using Steemworld.org. In this particular case to the @danceandmusic community run by @donatello...
---
@eh-shohag has published a compilation of very useful tutorial and guides on a variety of topics including geo-location, delegation, powering up and @sapwood's Project Affable...
---
---
10. Contests, Contests, Contests...
As an offshoot of Steem News @pennsif now publishes a daily listing of the 'soon to close' contests on Steem...
---
@masumrbd has produced a compilation of current contests on Steem...
---
---
| | | |
| --- | --- | --- |
| STEEM price | US$ 0.73 | 20 May '21 1.24am UTC |
| STEEM price | 0.00001989 BTC | 20 May '21 1.24am UTC |
| CoinMarketCap Ranking | #134 | 20 May '21 1.24am UTC |
| SBD price | US$ 14.27 | 20 May '21 1.24am UTC |
| Alexa rank (steemit.com) | #17,338 | 20 May '21 1.24am UTC |
| Unique visitors (steemit.com) | 216,917 / day | 20 May '21 1.24am UTC |
| Page views (steemit.com) | 867,667 / day | 20 May '21 1.24am UTC |
---
---
This is #358 (19 May '21) of this daily news service.
---
---
[ graphics & images by @pennsif ]