The Steem News @ 22 October 2019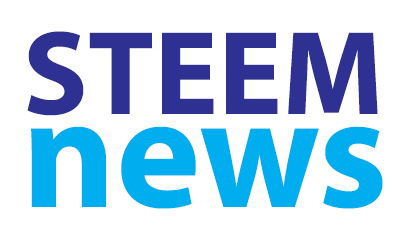 First Regional Leaders appointed in the Steem Outreach Initiative.
SPUD007 is coming soon, BuildTeam is looking for devs, and Splinterlands is looking good.
And there is news and discussion about SteemPeak, the State of Steem, RadaQuest, a SteemLondon meetup, a Steem skateboarding challenge, and the latest episode of TRIBE.talk...
---
---
1. Steem Outreach - first Regional Leaders appointed
The first Regional Leaders have now been appointed in the voluntary Steem Outreach Initiative - @chrisrice (Philippines), @paulag (Ireland), @jaynie (South Africa), @zekepickleman (Canada), @pennsif (Wales)...
---
---
2. SPUD007 - 1 November - Power Up & Win
Organiser @streetstyle has posted a reminder about the next Steem Power Up Day - SPUD007 - on 1 November.
Several new sponsors have added to the prize pot for this month's largest 'power-uppers'...
---
---
3. BuildTeam looking for Dev's
@buildteam are looking for more developers with JavaScript, React and Vue.js skills to work on their various projects for the Steem platform.
Their current projects include TokenBB, DLease and GINAbot...
---
---
4. Splinterlands is looking good
Co-founder @aggroed has posted a video showing the visual improvements just added to Splinterlands by their new developer (Kerry?). Abilities and stats now appear on hovering over cards...
---
---
5. SteemPeak update - v1.18.5
Popular Steem frontend @steempeak has released an update v1.18.5 which includes easier post search, integration with @themarkymark's Global Blacklist API and the addition of two new tribes - Steem San Diego (SAND) and Nobel...
---
---
6. The State of Steem
Steem investor and 3Speak co-founder @theycallmedan has posted a video about his thoughts on the current state of steem...
---
---
7. Investing in RadaQuest's TARUK token
@arkmy has posted about the advantages of investing in TARUK, the token of the fantasy Trading Card Game @RadaQuest that is currently being developed on the Steem blockchain...
---
---
8. SteemLondon meetup?
UK steemian @kgakakillerg has set up a new account @steemlondon to support and encourage Steem activity in the London area.
He is currently running a dPoll to see who would be interested in another meetup in London...
---
---
9. Steem Skateboarding £40 challenge
UK skateboarder @stickchumpion of the SteemSkate community is running a contest across Steem and Instragram.
There is a prize of £40 ($50) for the winner of the 6 month challenge...
---
---
10. TRIBE.talk - CTP & Battlegames
If you missed yesterday's episode of TRIBE.talk with @jongolson of CTP and @agr8buzz of Battlegames the recording is now available on 3Speak...
@battlegames has just launched a new service for the promotion of gaming related projects on the battlegames.io platform...
---
---
(change on previous day in brackets // n/c = no change)
Follow @penguinpablo, @steem-data & @eforucom for more statistics.
---
---
Visit the Steem Meetups & Events Calendar for a full list of meetups coming up...
---
---
This is #210 (22 Oct '19) of this daily news service.
Please let me know of any important posts or key data that should be included. Comment below or message me on Discord Pennsif#9921.
---
---
Burn Note - 5% of the post rewards will be burnt by setting a beneficary to @null.
---
---
[ graphics by @pennsif ]