The Steem News @ 9 March 2020 - All the other news...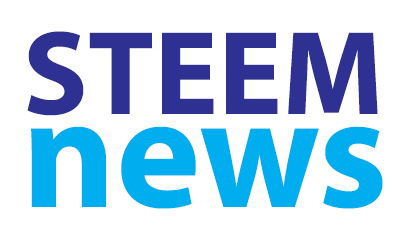 The Steem / Tron 'situation' has reached a stalemate, with the top 20 witnesses more or less evenly split..
So this is good time to catch up with everything else happening on the Steem blockchain.
There are still posts being written, vlogs being filmed, games being played, contests being run and dapps being developed. Steem still lives and Steem still breathes.
So today's Steem News has news and updates about Waivio, Steem Exchanger, Reviewhunt, Steemleo, The Ink Well, SteemKnights, OCD, Hashkings, a Python script for saving all posts, and Mission: Agua-Possible.
---
---
1. Waivio - how to add restaurant listings
@grampo has posted a tutorial on how to add a menu to a restaurant listing on the new Waivio dApp...
---
---
2. Introducing Steem Exchanger
@qtldev has developed Steem Exchanger, a desktop app to manage Steem accounts and for autotrading tokens on Steem-Engine.com...
---
---
3. Reviewhunt Makers Guide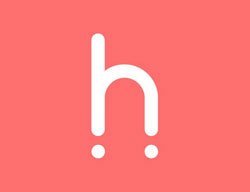 @donekim has published a comprehensive guide for Makers on @steemhunt's ReviewHunt on how to set up a Quest...
---
---
4. Steemleo making good progress
@steem.leo reports on the current growth in advertising revenue, and in social media reach, particularly on Twitter...
---
---
5. The Ink Well Newsletter
The new writers community, The Ink Well, run by @raj808, @stormlight24 and @carolkean, has posted its latest newsletter with updates of progress so far - a Curation Trail and Badges are already up and running...
---
---
6. SteemKnights - Development Blog
@steemknights has published its third Development Blog giving news on the latest work on the game including integrating new assets and retargeting existing animations...
---
---
7. OCD Curation update
@acidyo has posted an update of the OCD curation community. OCD Compilations posts are resuming, and curation will now focus primarily on a selected group of communities, currently TravelFeed, SteemitWorldMap, TheInkWell, OnChainArt, LightPainters and AlienArt...
---
---
8. Hashkings Inventory Upgrades
@hashkings has been upgrading the inventory with a range of new items including buds, joints, blunts, moonrocks, dipped joints, cannagars...
---
---
9. Python Script for saving all posts
@gadrian has produced a Python script for saving all your posts as MarkDown or HTML files...
---
---
10. Mission : Agua-Possible - now almost possible
@drutter has given an update on the Mission : Agua-Possible project that is raising funds to buy a well pump for a group of families in Venezuela...
---
---
Steem Proposal System update
The Steem Proposal System (SPS) today has a daily funding budget available of approximately 2746 SBD.
There are now 10 proposals receiving funding from the SPS - @yabapmatt (Steem Keychain), @netuoso (Vessel Desktop Wallet), @steempeak (SteemPeak developments), @anyx (API infrastructure), @thecryptodrive (SBD Potato Top Up), @howo (SMT testing), @steemonboarding (Steem Onboarding), @themarkymark (Global Blacklist API), @openseed (OpenSeed : Cross-Platform Off-Chain Solutions), and @fabien (Steem Connect improvements).
These successful proposals are currently receiving a total of 1335 SBD per day from the SPS...
---
@jga has submitted for and against proposals to the SPS to gauge support for a 2 year power down for Steemit Inc accounts...
@jpbliberty has posted an update concerning the Crypto Class Action SPS Proposal - 100% of the funds will now be for external legal costs. Also @apshamilton has taken a mortgage to help the fund...
---
---
Steem Foundation update
The Steem Foundation has put forward a proposed roadmap to help move Steem forward...
The Foundation would like to provide space and a forum for a committee comprised of consensus witnesses, larger stakeholders and representatives of the non-English language communities who often feel unheard.
This committee would be encouraged to discuss and reach understanding on how issues on the blockchain impact them and the challenges faced in implementing suggested solutions. It's through mutual communication and willingness to listen that we will build a strong and sustainable Steem we all love....
---
The Steem Alliance Community Foundation @steemalliance have released the minutes of their latest meeting attended by @shadowspub, @alexvan, @guiltyparties, @inthenow, @aggroed and @snook...
Their next meeting is scheduled for Wednesday 4 March 2020.
---
---
Community Watch
There are still plenty of communities being set up. Here are a couple that caught my eye today...
---
---
Contest of the Day
Guess the Numbers Contest
Guess the numbers on the puzzle pieces. 40 STEEM to be won. Organised by @sultan-aceh and @xpilar...
---
For a list of all the current contests on Steem check out this new list from @pennsif...
If you know of any current contests missing from the list leave a comment for @pennsif or message him on Discord @Pennsif#9921.
---
---
Dates for your Diary...
---
For a full list of Steem Meetups and Events...
---
---
If you are organising a Steem event or meetup check out the new funding support program from Fundition...
---
---
Tuesday 10 March - The Steeming Pile, Vimm.TV
@johnspalding's live streamed open broadcast 'The Steeming Pile' is back, with new co-host @pennsif...
The recording of the last edition of 'The Steeming Pile' is now available...
---
Wednesday 11 March - Steem Philippines Weekly Meetup
Meetings every Wednesday in Davao City organised by @chrisrice and @steem-ph...
---
Thursday 12 March - Steem Munich Meetup
The 36th Steem Munich Meetup organised by @steem-munich, @actifit-peter and @backinblackdevil...
---
Thursday 26 March - Adelaide Monthly Steem Meetup
Organised by @mattclarke, 6pm local time at The Jade Monkey, Flinders Street, Central Business District, Adelaide.
---
Saturday 25 April - SteemCampUK #3
Organised by @shanibeer and @lloyddavis in Leicester...
---
Friday 15 - Sunday 17 May - DTube Forum 2020
Organised by @hauptmann, @artakush, @greencross, @sergiomendes and @tibfox in Hamburg, Germany...
---
Saturday 20 June - Steem Canna Fest 2
Organised by @canna-curate in Portland, Oregon...
---
Tuesday 23 June - Sunday 28 June - The BLOCK Party, USA
The second annual BLOCK Party being organised by @enginewitty, @bluefinstudios and @dreemsteem. It has now been confirmed that the event will take place in Olcott, NY...
@bluefinstudios is also organising a Steem Summit at The BLOCK Party...
---
Friday 26 June - Sunday 28 June - JAHMFest2020, Jamaica
Organised by @donald.porter and the @ReggaeSteem team...
---
---
Follow @penguinpablo & @steemdapps for more statistics.
---
---
This is #280 (09 Mar '20) of this daily news service.
---
---
[ graphics & images by @pennsif & Steemhunt ]