Short on Money During the Lockdown? Try These 3 Things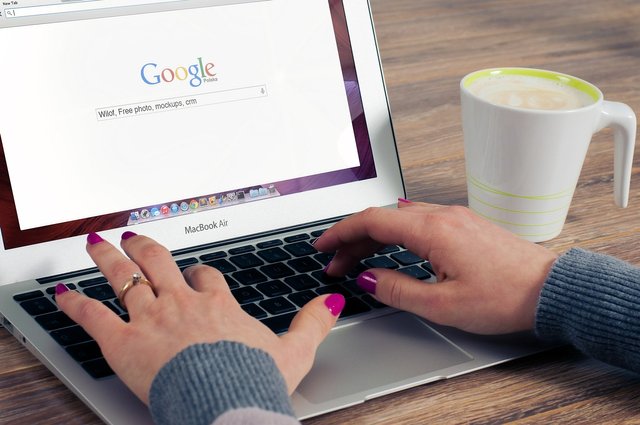 It's tough right now with businesses closing down left right and centre. The pandemic has sent the entire world into a massive economic down-spiral. We are seeing people getting laid off left right and centre, people losing their jobs, and other people not being paid during lock-down. It is tough to say the least out there.
I'm one of the lucky ones. 100% of my earnings are made at home, on my computer, and I don't have to go outside whatsoever to make any of it. So directly, I'm quite unaffected financially by all this, and I want to help you guys out too.
Here are some of my streams of income. Not all of them, because some are client based. But my mother always told me to never put my eggs all in one basket, so I'm always searching for new ways to get ahead. I'm going to share them with you too.

With
wealthy affiliate
you have literally all the training you need to become an online affiliate marketer. Why go out every day and risk stability when you can build an audience and an online presence with your own affiliate website. Did you know that most websites that present you with information and then send you somewhere else to buy whatever it is you were looking for receive a cut of the purchases. Yes, it's big business. I spoke to one guy when I had just started WA and he was telling me he had made enough to retire at 40. Jeez, I'm 40. I'm a bit jealous. Haha.
So yeah, sign up to this place, build a website and start sending folks to your favourite places. It's a bit of work at the beginning but in the end it will pay off.

At
skillshare you can teach your own classes
. You can design a course and you are paid for every premium watch time that is used up. So if you have a popular course then you'll make a lot of money. Excellent if you have teaching skills already, and definitely something that's growing in popularity over the last few years. With the rise of tuition fees students are turning to the internet to learn what they need to know for the career that they plan to map out for themselves.
All you need to begin is a microphone (and perhaps a webcam) and the software needed to build an online class. A screen-recorder preferably. Everyone has a trade they can teach.

Take advantage of the Hive / Steemit split
Steemit.com
and
Hive.blog
are two separate blockchains that have emerged from a recent governance disagreement. Steemit.com, a community backed and led platform was recently taken over by Justin Sun, founder of Tron blockchain. Sun then tried to take over governance so that he had the weight on the decisions made for the platform. The Steemit community didn't agree with this move and went on to create Hive.blog, a completely separate chain from Steemit, and have made their own way.
This means that as for now you can cross-post on both platforms and earn twice the rate that you normally would. So those 50c posts will quickly turn into $1.00 ones.

Just don't get sucked into the easy money scams that will appear soon
It happened when the economy erupted in 2008. Suddenly we were transported into a world of fake job offerings, cheap rental properties, and easy money scams. Just remember, if it's too easy, then it's probably still a scam. Just because I work at home doesn't mean I have my feet up as I watch the money pile in, no. I still have to work just as hard as I did when I was in employment. Hard work still equals more pay.
Also, you'll hear a lot about Bitcoin being easy money also. Don't, it's not. In fact because 1 Bitcoin is nearly $7,000 right now it's actually harder to get your hands on than it is normal money. So just bear that in mind.
Good luck, and stay safe.
From my lovely website here: https://wealthcitizen.com/short-on-money-during-the-lockdown-try-these-3-things/
Yes, you should check it out :)