REMOVE DOWN VOTING FROM STEEMIT THEN YOU WILL SEE STEEMIT BOOMING AGAIN
REMOVE DOWN VOTING FROM STEEMIT AND I AM SURE 10,000,000% THAT STEEMIT WILL BOOM AGAIN AS A ROCKET IN THE SKY.
WHY IS THIS TRUE BECAUSE I WAS A VICTIM FOR DOWN VOTING DOGS WHOM FORCED ME TO STOP WORKING ON STEEMIT AND STOP POSTING, EXCHANGING SBD TO STEEM AND VICE VERSA, STOPPED CURATING OTHERS EVEN THOUGH MY POWER SG IS VERY SMALL.
I AM SURE THAT THOUSANDS OF SMALL MEMBERS ARE WILLING TO REJOIN AGAIN STEEMIT AS IT IS THE BEST PLATFORM TILL NOW THROUGH MANY COPIES FOUND AFTER STEEMIT. THESE SMALL AND YOUNG MEMBERS ONCE A DAY WERE MOVING THE CASH OF STEEM THROUGH MANY EXCHANGES OF MILLIONS AND I AM STILL REMEMBER WHEN I WAS IN HOSPITAL FOR FEW MONTHS MANY PERSONAL WERE ASKING ABOUT MY HEALTH FROM ALL OVER THE WORLD WHO I DO NOT KNOW THEM PERSONALLY BUT STEEMIT GATHERED US AROUND THE SAME TARGET "TO EARN STEEM BY POSTING WHAT WE LOVE "
BUT THE MOTHERFUCKERS WHO WERE SO FUCKING SHIT GREEDY ADDED MILLIONS OF STEEM AS THEY ARE COMING FROM RICH COUNTRIES AND THEY ARE NOT EXCEEDING 10% OF REAL COMMUNITY OF STEEMIT , THEY FUCKED THE SYSTEM AND MANY CALLS WERE BEING SENT THROUGH MANY SMALL MEMBERS HERE BY MAKING POSTS ASKING STEEMIT MANAGEMENT TO STOP THEM BUT NO SIR, THE STEEMIT MANAGEMENT WERE THINKING OF GOLD DAYS TO COME AND THEY HAD FORGOTTEN THAT IF YOU NEED TO BUILD AND EMPIRE THEN YOU NEED SMALL WORKERS NOT ALL THE POPULATION TO BE LEADERS ....
THE PERSONS WHO WERE DOWN VOTING OTHERS ARE THE 'shit' formed from an acronym of 'Ship High in Transit'?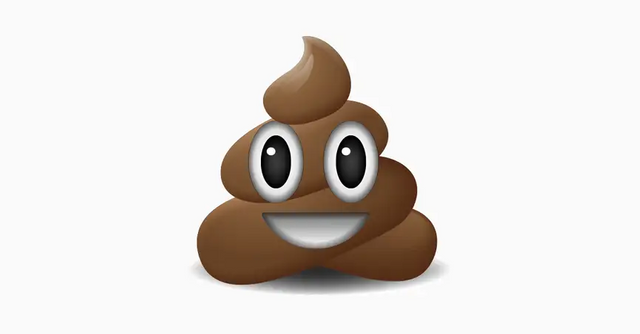 STEEMIT MANAGEMENT CONCENTRATED ON RICH FEW WHALES AND MEMBERS FORGETTING THE SMALL MEMBERS WHOM THEY ARE THE BUILDERS OF ANY COMMUNITY.
I SAW SOME POSTS HERE WITH A CRY TO SUPPORT STEEMIT.... OK WE WILL BUT REMOVE THE DOWN VOTING AND I PROMISE YOU THAT STEEMIT WILL GET MORE NEW MEMBERS AND MORE RETURNED OLD MEMBERS - LET IT BE - SO WHAT WILL HAPPEN IF THE DOWN VOTING IS REMOVED - FUCKING SHIT LOW QUALITY POSTS WILL BE PRODUCED - COME ON - AS THERE ARE GREAT WRITERS THERE ARE SHIT WRITERS , I LIKE TO COPY YOU TUBE FILMS AND POST THEM HERE TO BE HAPPY SO WHAT WILL HAPPEN ?
IF I FEEL SAFE THEN I WILL REACT POSITIVELY !! the first advertisements published on you tube about the steem that it will help the others to gain freedom financially !!! then it turned to fuck them ......
REMOVE AT ONCE THE DOWN VOTING BUTTON FROM THE STEEMIT AND LET THE COMMUNITY DECIDE WHAT IS THE GOOD TO BE VOTED AND BY DEFAULT THE COMMUNITY WILL REJECT THE BAD POSTS AUTOMATICALLY BY SIMPLY NOT VOTING THESE BAD POSTS.
REMOVE DOWN VOTING AT ONCE AND YOU WILL SEE MAGIC !!
ENGINEER SAMER.