This is insane.. Steem marks over 200% gain in no time!
A screenshot from @coingecko website.. It turns out steem is the only asset which shows a green signal despite the ever bearish tanking world market!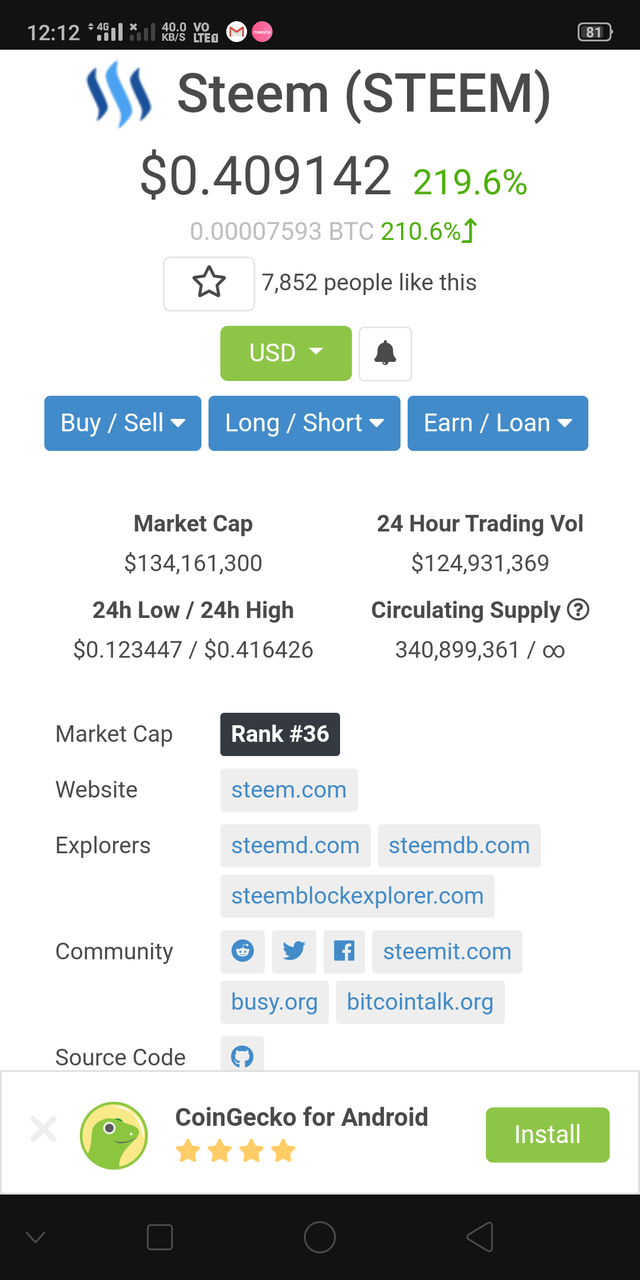 It is really insane. People are buying more inspired from the announcement of hive blockchain. I wanted to buy more but now at this price level it seems impossible!