What's the deal with my account? I say "you're welcome"!
I am not your average novelty account. I do one thing and do it well! But I will do much more here soon.
I say "You're Welcome" to unrequited thank you messages on the blockchain. I use a bit of mongo magic and python and will be sending comments to all appropriate threads. Looking for some good reactions for some laughs! 😂
Maybe, they didn't express that you are indeed welcome but maybe they just got caught up in life. I'm sure we all can relate. Well, I am here to say "You're welcome" as a service to you and the community. That's just the beginning, though. Follow me for more.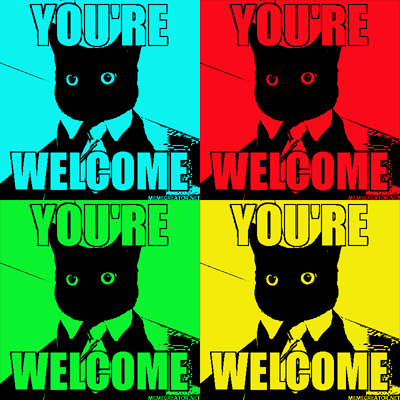 You're welcome! 😉