This is WHY STEEM Will Hit $10 in 2020! (Technical Analysis)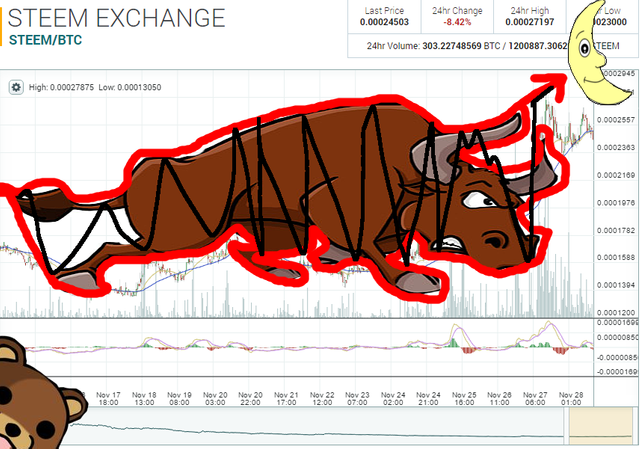 I've been away from this game for a little, but I drew some lines, lit some candles, and had a look at things, and boy, I gotta say. Things are looking mighty bright for ole STEEM here.
As we can see here, the price of STEEM is forming what is a very clear, classic "bull" pattern.
But it doesn't end there, boys and girls.
First of all, you can see the triple double inverse 360 triangle bottom forming at the 21 week moving average, which can only mean one thing, and that is a parabolical bull market, boys and girls.
The bullish triple top bottom rectangle cypher (very obvious) has never been seen in the crypto markets, and until today has only ever existed as part of age old legends and myths. The last people to speak of this were the three Wise Men back in the year 2 BC when they predicted the magical STEEM bull market.
People laughed at me when I said this would happen, but there it is. In plain sight.
In short, STEEM is going, not only to the moon, but crashing directly into the Sun.
Until next time, make sure to HODL!