We would like to call all steem community to remove votes from top 100 witnesses that are disabled or stale and re-use their votes casting to active witnesses.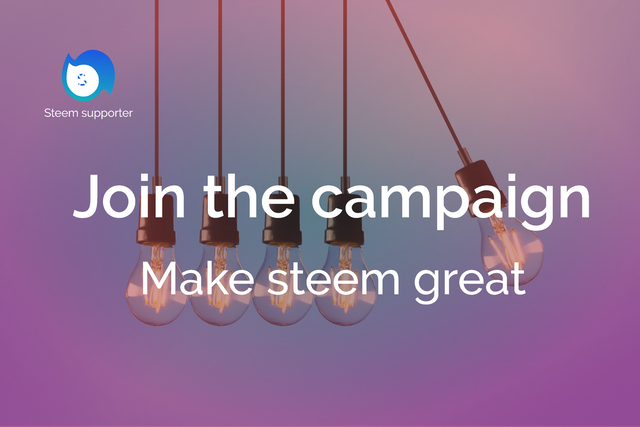 Why is this needed?
Witnesses are who control the chain and every decision taken here, there are many witnesses still in Top 100, which are either disabled or stale and as people see this list in top 100, people keep on voting them, not realizing they are wasting their crucial power.
The list of top witnesses that are disabled or stale are as follows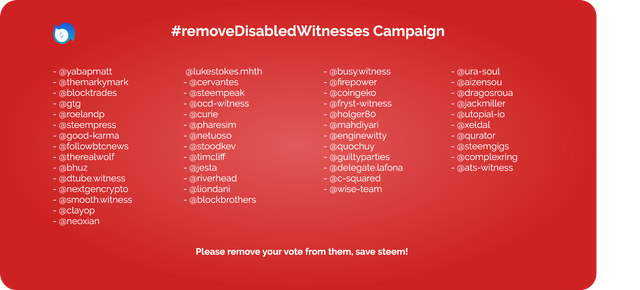 How can you take part in this campaign?
To take part in this campaign, you can just begin by removing your vote. You can resteem this post or write a post about the issue. You can use the list given above and no need to give us credits. You can ask your friends to join the campaign and you can do anything it takes to pass the message. It is much needed to steem and our combined effort will make it happen.
Shout-out to few stake holders and proxies whose votes matters to this campiagn!
Thank you for all the support you are giving to us till now. We are new in running a witness and with your support we are already ranked in the top 100 We hope we together can make steem great. We seek more of you support to help maintain the beauty of steem
Our latest posts:
Routine witness update
Bot commands
If you like what we are doing please support our witness


Steem-supporter votes for: