Happy 2nd Birthday Steem Blockchain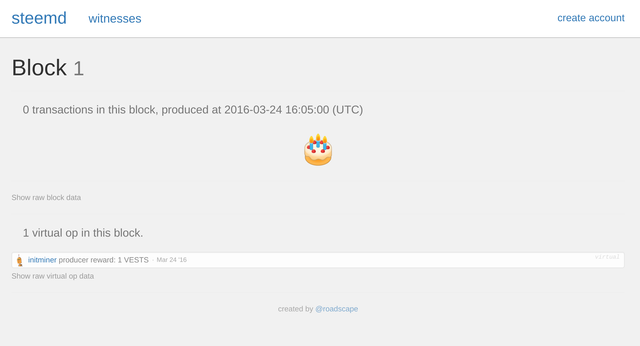 It was two years ago today that the genesis block of the very blockchain storing this text was produced. Much has happened in those two years. When we originally designed Steem it was our goal to create a blockchain capable of supporting content-based applications at scale. Two years later we're proud to see that steemit.com has become one of the top 1,000 websites in the world. Not only that, but other disruptive applications are now powered by Steem and also experiencing exponential growth!
The Fastest and Most Transacted Blockchain
Due to the popularity of Steem-powered applications, the Steem blockchain has broken away from the pack in terms of transactions per day. The Steem blockchain now regularly performs more transactions in a 24-hour period than Bitcoin and Ethereum combined, and it holds the record for most transactions in a single day as the only blockchain to process more than 2 million transactions.
Exciting Things to Come
There are many exciting things in the pipeline including communities, SMTs, continuing improvements to scalability, effortless onboarding, notifications 2.0, and much more. Steem has accomplished quite a bit for a two-year-old, but we fully expect that in its third year of life it will transform from a toddler taking its first tentative steps into a full-blown blockchain of opportunity, partnering with publishers and entrepreneurs to march together toward an entirely tokenized content web.
Thank You, Steemians
The Steem blockchain wouldn't be anything without all the amazing Steemians leveraging these applications and contributing to the github repos. We can't thank you enough, not just for using these apps, but for telling your friends, families, and complete strangers about this blockchain we all love so much. Thank you for making Steem a part of your daily life, and a part of your way of life.
Team Steemit