UPDATE: v0.11 - Streamers Online / Delegation - Steemitlabs.com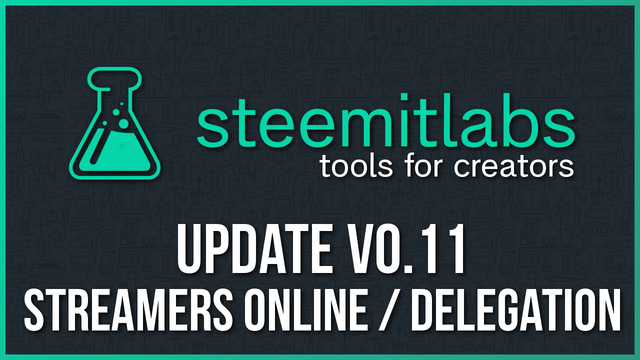 After this update you can check who is currently live streaming and uses our alerts and widgets. You can get quite more information not only who is streaming but also how much they earned in upvotes, how many upvotes they got, how many people watching their live streams and how many they have views. We have also added delegation page and now you can support our work by give your steem power to us, you can always get your steem power back. More about for we will use your steem power will be described in future posts.


Streamers Online Page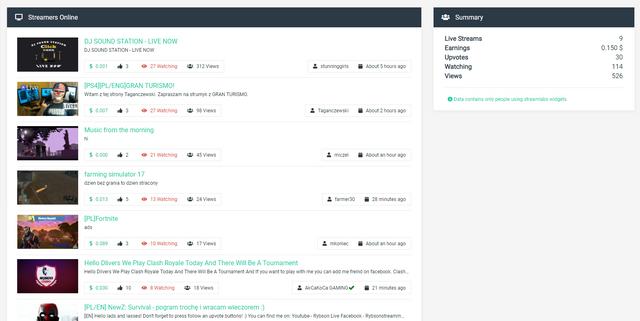 Delegation Page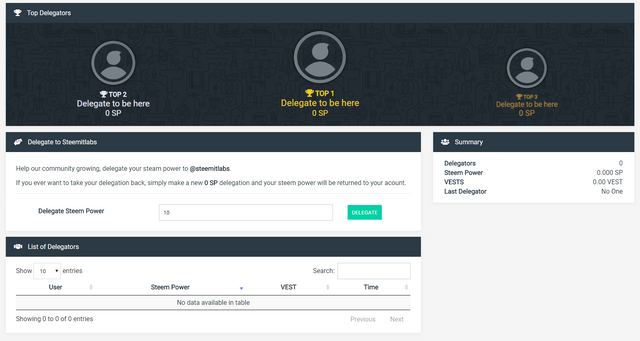 Change Log
v0.11
Front End

Added sub categories into menu
Added Streamers Online page
Added Delegation page
Updated styles
You don't need to login to use Upvote Calculator and Image Gallery anymore

Back End

Fixed some bugs and optimized code
Added support for streamers online
Added support for delegation

Lista Zmian
v0.11
Front End

Dodano podkategorie do menu
Dodano stronę Streamerzy Online
Dodano stronę Delegacji
Zaktualizowano style
Nie musisz się już logować, aby korzystać z Kalkulatora Upvote i Galerii Obrazów

Back End

Naprawiono błędy i zoptymalizowano kod
Dodano obsługę dla strony streamerów online
Dodano obsługę dla strony delegacji

Steem Chat , Steem Projects, Steemitlabs, DLive Group
I'm sorry for all grammatical mistakes, I'm trying hard to write as best as i can.