Are you running a business?
For a couple of years now I have considered my blog somewhat of a business, however I run it a little differently than what many might consider a business frame, as I am not looking to maximize earnings for shareholders, me. What I am doing though requires some of the same business acumen when it comes to developing an audience, a marketplace, support and of course the achievement of long-term goals which in my case is, a successful Steem ecosystem.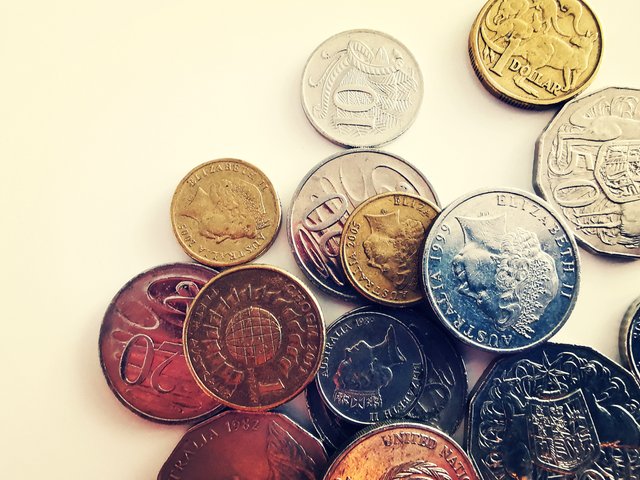 Since we are almost all here thinking at least somewhat in terms of financial return of some kind at some point and we are all in the business of earning Steem, aren't we all running a business model of some kind? Sure, the return might not be a direct payment in STEEM, but if one is working toward increasing the future price in order to increase the value of holdings, that requires business considerations.
What I wonder is whether the people who are looking to earn on their content are taking into consideration how that happens and if the content and approach they take is suited to meeting their goals. Do people even have goals of some kind or is it just "earn STEEM" and when that doesn't happen, the system must be broken?
Don't get me wrong, the system is broken but because it is a blockchain with code, it is broken evenly for all of us, even though it can favor some more than others and who it favors can change as the code changes. When it comes to running a business of any kind though, it requires working with the tools one has and often it means working in areas one might not like to work in or learning skills one might not want to learn.
Part of the problems and why many small businesses fail IRL is that the owners expect results too fast from their new enterprise and do not have the stamina to see it further, the first returns are spent rather than invested back into the business and, what needs to be done is not interesting or too uncomfortable to do in order to get what needs to be done, done. For example, if one doesn't have a deep network that can funnel clients to a business, cold calling might have to be performed - and cold calling sucks ass.
I wonder for those who have successfully monetized another platform, how much of it was "sit back and wait" activity and how much of it was proactive drumming up clientele, understanding the audience and providing what their niche consumers want. I would say that on Steem there is little difference in the process except I believe that it may be easier to get attention on Steem due to a lack of value and competition.
But, I don't believe that a lack of value and competition is going to be the future of Steem and at some point, getting traction on Steem is going to require a great deal more work than most are accustomed to at this time. And, there will be people willing to do it because of the space that Steem has become. The tokenized layers will having varying degrees of this also and I predict some will become highly influential in the digital space.
What I think is that because all Steem holders have staked and relative ownership of the network, all are potentially running a business model of some kind with some being highly active in their approach, with others choosing a much greater degree of Wait and See - and everything in between. It all has an effect on the ecosystem and over time people's approaches are going to shift and change as they perceive the conditions to shift and change around them. This is natural and every time there is a change in the code, people are going to try on various gloves to see which fits their business.
For me as a non-maximizer I don't aim for highest curation, but as a content producer I do like to earn on what I produce and get engagement upon it. Over the last 2.5+ years I have worked hard on my content and hard on building a network of people I can trust for perspective when required and worked hard for those who consume my content. As said, my long-term goal is to have a healthy Steem ecosystem with all the bells and whistles and therefore a lot of my content is geared toward that end.
Does it help? I think so otherwise I wouldn't do it and I am pretty sure that over the years at least some of my content has helped shape some of the views people have of Steem as I tend to look and present my perspective in a bit of a different way to many who do similar. I think that there is room for a lot of variety in this area in the same way there are many ways to approach art from the audience's perspective.
Steem has become much more than a place to dump my thought because I have been able to intertwine it heavily into my daily processes and therefore my thoughts end up being Steem related also. When I enter into my world I carry Steem with me, and when I come back to Steem, I carry my world. At some point I envisage the two being near seamless as Steem and world form a much stronger relationship and collaborate to empower each other in various ways.
We are far from that point now though as we are still struggling to find our footing as a startup business with no clear goals in an industry that is filled with uncertainty. But as more people start recognizing the opportunity and building their business with a clear personal goal in mind, the many faces of Steem start to become compelling use cases and the entire industry starts to shape with the end users in mind.
Every business requires clientele of some kind and it is up to the business to source and court them and offer a service and product that keeps and attracts more. There is a network effect involved and like a good restaurant, friends tell friends and over time, regulars drop by as they can trust the meal and service they are going to get. While there are is a lot of luck involved, success rarely happens by accident as the people involved do the work required just to get access to potential success.
There are no guarantees for being successful, but there are prerequisites. Are you fulfilling yours?
Taraz
[ a Steem original ]