Desperation and the FUD
Have you noticed how much FUD is flying around here lately? Yeah, there is always some to some degree but when prices really start to get low, the FUD starts to fly. It is also interesting to note where it comes from as often it is people who live off Steem. When prices are up they are all HELLYEAH!!STEEM!! but when they are down for an extended period of time, it turns 180 and they start to attack the very system that has fed them.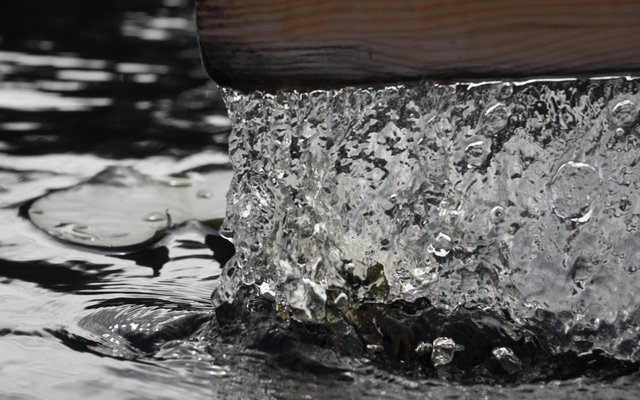 It is a natural reaction of course and I am glad that I don't have to rely on Steem to live off as it is much, much too unstable; especially in expensive countries. I am a content producer and as such rely on votes to earn Steem. My wife and I live on the thin economic edge as so much of our income goes to caring for our daughter but, I have put a few euros in here and there when I have been able.
There have been several times where I was seriously considering cashing a little out but we have managed so far. Living off Steem would be impossible and much too high of a risk. One day though, perhaps it will be okay and the Steem in my wallet and the network will work together to make life easier. My wife would likely be more grateful than I and I would be very grateful for some reprieve from the current situation.
I do understand desperation and feeling helpless so do know that the FUD is to be expected but is it warranted? Often it is coming from people who up until now have been earning well, many are high rep and were well supported and perhaps got too comfortable in the idea that it would last or, would be stable enough to survive on.
There are no guarantees of course however when I read some of the posts, the desperation leaks through as they really want it to work but they need it to work now for them. This is the problem with living off Steem if one doesn't have the nest egg in the wallet to earn upon without being supported. Some of the larger earners powered most of their Steem out to live upon and some live well yet, price being down means earning can be too. Even if they have invested into other coins, the entire market is down so selling anything is painful.
I was talking with @acidyo the other night and he attached this article quoting Steve Wozniak who is the co-founder of Apple. I found his words encouraging.
"You can look at Bitcoin as the example, the gold. And it's just like – oh my gosh, no control anywhere. And it really works. People said that about small computers in the early days, 'This won't be anything.' No big company would invest in it. My company Hewlett Packard turned me down five times…
Bitcoin really got our attention towards what blockchain could be. All the advantages are there because there's no creator, there's no owner, there's no company involved here, there's no central control. So it caught our attention. And everywhere I go in the world, I run into huge numbers of people that are developing different applications in life, things that we do in life, that will be on the blockchain."
Two lines from this are interesting to me.
People said that about small computers in the early days, 'This won't be anything.'
How many times do we here that here? How many people have said that it won't work because of this and this or, unless this and this? How many people have said the same about every technology that has changed the world?
And then this:
And everywhere I go in the world, I run into huge numbers of people that are developing different applications in life, things that we do in life, that will be on the blockchain."
We are a long way from getting it all right but, there are definitely an increasing number of developers joining into the fray and building applications that not only will be Steem based, but will help bring people onto blockchains in general. What the apps do is normalize blockchain and for Steem, what the SMTs will do is make cryptocurrencies friendly, easier to understand and most likely use as the developers start truly developing for average users. the biggest hurdle seems to be convincing people this is all real (and to protect their keys), which isn't made easier by all the FUD.
Another article shared about Coinbase getting 300M in funding to expand operations had the opening paragraph:
Coinbase confirmed on Tuesday a new round of funding led by Tiger Global Management, with participation from Y Combinator Continuity, Wellington Management, Andreessen Horowitz, Polychain and others. The Series E equity round of $300 million pushes Coinbase's valuation to over $8 billion. source
Andreessen Horowitz was the name that stood out to me from this one as they are big angel investors in tech startups and;
In 2011, Andreessen Horowitz invested $80 million in Twitter, becoming the first venture firm that held stock in all four of the highest-valued, privately held social media companies at the time: Facebook, Groupon, Twitter, and Zynga. Andreessen Horowitz has also invested in Airbnb, Lytro, Jawbone, Belly, Foursquare and other high-tech companies. source
It seems they have an eye for social media investments and they don't mind spreading their risk. People think Steem is in competition with other social blockchains, but that is only half true. There is so much room for social chains that there could be dozens if not hundreds of versions with all able to take a significant slice of value.
In my inexperienced eyes, there is so much support flowing into crypto that the price should be increasing but, it isn't. This is a good sign in my opinion as it isn't falling much either, it seems to have hit bottom and now it is just skimming along waiting for the infrastructure to be built that allows the investment firms to open the crypto markets to their customers.
None of this guarantees the future of Steem of course but considering that we have developers that haven't stopped developing and businesses that are continually adding more services, new infrastructure to build upon, more value streams coming for investors to utilize, more options and diversity for users to find their niche. There are a lot of things going on here that many people don't really consider in conjunction with other things going on elsewhere.
Like the app developers from much more established companies coming in and seeing what they can do with it and I am pretty certain Andreessen Horowitz would know a couple developers they could convince to take a bit of an interest. The world is changing and the early adopters aren't even all in yet, just the early dreamers.
When Wozniak spoke of mainstreaming in the article:
"Do you actually see the disruption happening? It's happening kind of slowly, but that was true of all the internet apps in the early days…
Every single blockchain application I hear about, whether it's manufacturing or materials sources or the history of real estate or voting – every application I hear about is 'Woah, this is so intriguing. Will it actually work?' And eventually it boils out to which ones do work, and we need one bowling pin after another. And it may take a while to start it because people can't change their ways easily to things they don't understand fully inside."
Convincing people can take time and potentially, a lot of time but as he mentions the "we need one bowling pin after another", there is a critical mass point that gets reached and then it all falls into place and the rush can be very rapid. Of course though, it is not happening fast enough for everyone to suddenly quit their job and live off crypto earnings but Steem has the added benefit that one can hold and earn with holdings minus the risk of losing coins in missed buys.
As long as one doesn't take more than one earns, it is possible to keep the wallet size increasing, ticking over a Steem at a time, building a network, developing skills, exploring possibility and learning enough that gives early mover advantage on many different projects. Yes, there is risk in holding and investing time, effort, money etc but there is also the chance to be part of a technological shift like the personal computing industry as it started, the internet as it started and now, the blockchain as it started.
Absolutely listen to the FUD, hear the issues and be part of the discussion but, don't get too caught up in the emotions of it, the fear, uncertainty and doubt that creep in and makes you second guess if your time is being wasted and what is in your wallet is worthless as there is a long way to go and it is going to require some active participants to get there. Don't be fooled by the post feeds though, people are still actively developing in the background, they haven't stopped yet and I only see them increasing their velocity.
We all make our choices on how we assess risk but be careful listening to people with ulterior motives, especially those trying to remain relevant in an ecosystem that might not need what they have to offer at this time. It doesn't mean that they are worthless, it could just be a question of timing but, acts of desperation rarely get the girl. Or boy.
Or whatever you are into.
Taraz
[ a Steem original ]