I won't post quality content until my payouts are high enough
The title is a position that I hear often enough but, it isn't mine. Lately I have mentioned relatively often that being on Steem can be somewhat like a game and in actual fact, game theory itself appears heavily in the design. All that really means is that there are models made based on interactions between players, whether human or otherwise. It looks at rational decision makers meaning, logic but, that is somewhat deceptive because, human behaviors are only logical to the person making the decisions. Everyone rationalizes their actions despite how illogical it may be to other players.
It really does suck to write for pennies, if that, doesn't it? It sucks to see people earning much more on low quality or content that is easy to produce too. It sucks to see people who you may not consider worthy, earning more, doing better, enjoying themselves will you yourself might be struggling. It sucks to once upon a time enjoy high payouts and possibly status only to struggle again like a noob here too as it feels like failing all over again, falling from a position one feels they earned. A lot of this experience here sucks.
Well, suck it up buttercup. Harsh? No.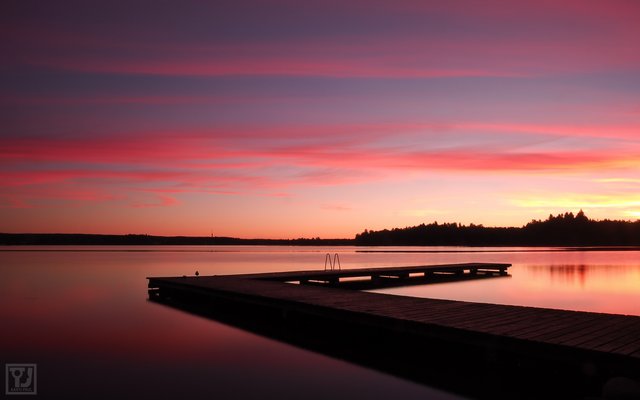 This is the game. There is a survival aspect, a testing process, a proof of brain, commitment whatever you want to call it and there are many, many, many paths, dead ends and forks in the road or forks in the chain as the case may be. The entire platform is based on decisions of the players and how they interact and what they are willing or unwilling to do. Everyone makes their decisions and no matter what they are, everyone else will make decisions also. Sometimes those decisions help ones cause, sometimes they harm ones cause and because of the way the platform works, no one can force another to act in a certain way but, influence is possible.
Influence seems to have become a dirty word of sorts at Steem, as if it is something that isn't used to gain favor in any other arena. Influence is used everywhere and it is always a manipulation.
This doesn't mean that it is a harmful manipulation, it just means that influence is something that is used to nudge or change someone's mind and this happens in all kinds of places, from a speech at the dais, the greasing of palms or, the flick of the hair and a gaze across a room held a little longer than social convention dictates. Influence and manipulation is everywhere and it pervades our experience always.
It is the weather on a cloudy day, is it going to rain, do I take a jacket, an umbrella or, do I think it is going to clear up? All of these are little decisions that may seem inconsequential in the moment but, if one is going on a picnic or heading to a job interview, preparing for the rain just in case might be recommended. Turning up to an interview soaked to the bone because one didn't prepare for likely rain doesn't scream, attention to detail or contingency planning expert.
When it comes to Steem, the many paths, the many decisions lead us on but, we are continually influenced by the environment we occupy and all of the others here doing their own thing too. We are pushed and pulled and we make our decisions based on what we think is best for us. This is why when price drops some people decrease their posting frequency while others increase, this is why some people will write their best despite return while others will not put their all in because the returns are too low. These are decisions and they are not forced by the system, they are made by the individual.
Where people place their vote, whether it is an autovote, a sold vote or whatever is a decision too. They can use it to influence for themselves, or reward others and there is the potential to do both simultaneously. There are many other ways to use a vote too, more decisions, more complexity. The voters decision can of course be influenced in many ways but in general, people vote on what gets them a return and despite what many believe, it isn't always what maximizes their personal wealth. At least not monetarily.
When it comes to what people find valuable enough to pay for it generally comes down to whether it entertains them or, whether it offers them something that provides utility, possibility and increases their potential. Unfortunately we have developed an online model where information is 'free' as long as you will be willing to endure the adverts, more manipulations. Paying for the thoughts of others is no longer the norm but, it should be and potentially will be if we make a system where people can be rewarded for creating something that the audience finds valuable enough to reward. More decisions.
When it comes to consistent earning on Steem you will find that if you go back into the past of the real content producers, you are likely to find that most of them weren't earning highly at the beginning and reward was erratic at best but, they were consistently producing content that appealed to their audience. There are obviously a wide range of opinions on what quality is and, what is valuable but in general, those with stake supported content that appealed to them or they thought would encourage engagement, bring new users and essentially build their worth indirectly and through the curation algorithms. This has somewhat changed as many have decided to increase their value indirectly though vote-selling etc.
However, proof of brain still has a place in my opinion and perhaps more so as since the number of organic voters is smaller or, there is less active stake, having the ability to produce good content consistently is imperative (for a content producer) to having a chance to attract and influence voters. There are many ways to do this also and while some target niche groups, Dapps or content areas, I prefer to be myself ad try to bring my life experiences into play as I would in the real world because in all of the world, no one has my experience nor my exact perspectives. What this hopefully means is that I am able to offer something unique to the audience and, they can choose to support it or not upon reading.
It is quite a straight-forward transaction and much less complicated than requiring and being influenced by advertising middlemen in order for me to earn. The reason I like it this way is there is a type of direct relationship built between me (or my content) and the audience and, if they choose to support, I am grateful. A good rule of thumb is that if you find value in something even if you may disagree with it, support the person who put the effort in to make you think differently in some way, as you do not know what the future value of that tiny piece of information may bring.
Again, these are my views and the way I play the game is not really an efficient way as it takes an incredible amount of time and effort to do it in this manner but, I have been consistently doing it for what on Steem is considered a very long time. The way you or others approach the environment, the various weather systems that form, how people interact and behave and most importantly, how you behave and feel are decisions you can make.
You can be influenced by the doomsdayers, inspired by the shillers, driven to try new approaches by the Dapps or learn any number of things from how to identify plants in your garden to methods for dealing with stress, kick an addiction or find out about the latest technologies. The power is yours to choose what you consume but there is one area that you have total control over and that is, it is you who decides what you put onto the blockchain.
No one is forcing you to post quality nor are they forcing you to shitpost. No one is forcing you to comment or vote or act in any way you decide you do not want to act but, there are many influencing factors that are going to manipulate your decisions and change the paths you may choose. Everyone is a rational player here, at least from their own perspective.
You may not see the value here and you may try to influence others who do to take your position also, that is up to them if they listen. You might be waiting for a higher reward before adding your brilliance but, from my perspective and experience, those who are passive and holding back rarely get rewarded for it. Don't expect the weather or others to just do what you want, how you want, when you want as it will only lead to suffering. Your approach to life whether on Steem or in the real world is your responsibility, always.
I will continue consistently posting what I consider useful, valuable, interesting, helpful and quality content whether it earns 1,10 or 100 dollars. If you find it worthy of your support, I am grateful. If not, that is fine too.
Taraz
[ a Steem original ]