Steem: Enabling change, managing and rewarding creation and consumption
I am just getting home after a 12 hour day talking strategy for the team I work within and I am always encouraged by how parallel so many of the conversations run to Steem, and I am not the one directing all of them. What a lot of people do not realize is there the teething pains of Steem are much the same as any startup, even ones that are much, much more mature than Steem is - and they have the "benefit" of a centralized leadership structure.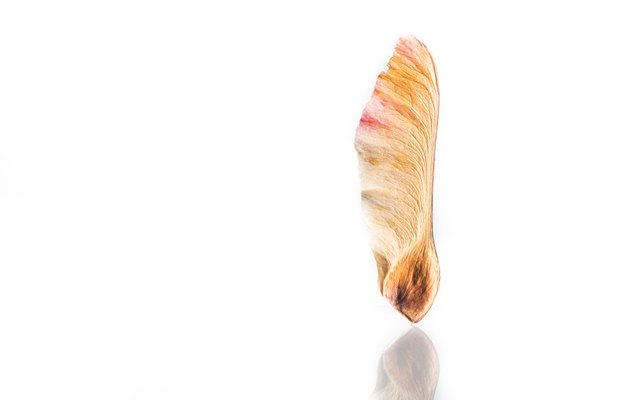 Sometimes I wonder if me seeing the similarities is a type of blindness, but when I step back, nope, there it is. Account signup verification and speed, onboarding, channel partner visibility, useful analytics and telemetry, bugs, testing errors, rollout delays, difficult market targeting, content failures, skill gaps.... you know...
This is the world of business and while most people do not see it all, on Steem many of the issues are very, very transparent due to the nature of the blockchain and the nature of people.
This is the internet and even if someone Tweets 999 tweets that everyone who reads it agree with, it is the one that is poorly formed and misses the mark that the internet will pounce upon and taint the entire stream of work behind. This is especially true of those who have some kind of fame or fortune behind them as people like to clip the tall poppies.
This happens on Steem too.
What is interesting however is that what Steem actually needs to attract a larger audience is a few tall poppies across several fields of content that can demonstrate the power and value of the steem ecosystem and that requires some kind of consistency until they have a reputation that works like a gravity that pulls a follower base toward them, without a chase.
The real success stories of Steem are the proof of concept that a social network that has no central ownership and a thin-air currency can not only find but also reward content contributors who deserve it and serve as examples to others. I said real success stories because there were a couple of rats like Joe and Jerry who were claiming success to their off-site audiences by buying visibility.
There are people still voting on those accounts? lols.
What is interesting is the more this place decentralizes and tokenizes, the more content sensitive it becomes as people start supporting more granular niches and interest areas with a better trained eye.
What is a good post?
It is a question often heard but take this one for example, is there anything in it that makes you think a little more about the ecosystem, changes your feelings or mood, gives you a perspective of Steem you might not have had before? Unlikely, this is very generic and vanilla for most people but perhaps there are some who get something out of it.
If they have a discerning eye that is. This is why the fracturing of Steem into various levels of content categories, classes and sub-classes will add value to Steem as a whole as it will bring in the discerning eye to not only great content, but poor content also. Around a group of experts, everyone is held to a higher standard and those who pass the test of group dynamics will shine while those who offer little substance or value will fall into the shadows.
In time, the names that you see getting rewarded today are likely to start getting less exposure as the curating community moves onto the niche communities. And because those communities are owned and operated centrally with a tokenized reward mechanism, they are able to better reward their contributors through the community eyes as the community on them are more likely to be interested, engaged and invested in the platform doing well.
The rules of doing well are much easier to establish on a platform with a narrower scope and this has been a problem on Steem so far as there is so much diversity and so many potential options that many struggle with personal definition of Steem and therefore what is required for it to succeed.
How I see Steem is as an enabler blockchain that allows communities to grow and thrive by supporting them to build their on unique experiences and still being able to leverage resources and community support. Each Steem Power holder has the possibility to empower Steem in multiple ways and I believe that in the future, this will be the value of holding Steem, not the draw on the pool for reward.
That pool becomes a shared investment fund that a whole range of projects, applications and communities will be able to benefit from if they can attract stake to support them. But, the discerning eye comes into play here also and when investors make their staked decisions of what to support, it will be those who back the successful horses that will do the best.
In some way, the Steem inflation pool is an acquisitions fund, and while it is currently being used to attract users and content contributors, once SMTs really take hold and the owned communities form in various media frames, it will be used to acquire and support business models more directly. If the community grows significantly, project and application teams will be looking for Steem backing to create their tokenized experiences to onboard a community to support it.
While we talk about masses, when it comes to the owned communities, value doesn't require a great number of accounts or transactions, it requires an engaged community willing to support it. If you compare a super hero movie to the opera, the movie might gross more and sell many, many more tickets, but the opera tickets will be much more expensive and develop a small community which could support heavily, as they consider the niche highly valuable for their life experience as it supports their interest at the level they prefer.
I think that as the world of internet starts to increasingly move behind paywalls to cover the cost of unique content creation and licensing as well as the concerns with content ownership, censorship and demonetization of earners, Steem will become increasingly interesting. The reason is that it offers a hybrid approach for both the contributor and consumer that can bring value to content directly without having to provide centralized gateways to either the ownership, nor the reward mechanisms.
And of course, both parties can get paid in a symbiotic relationship cycle of content and curation.
There is more to this Steem conversation than the UI, the pool, the reward, the quality of content, bots, abuse or ROI; as the entire ecosystem that is forming is running parallel to the changing world of information flow and data management in conjunction with consumption feeds and payment streams.
Steem is fast becoming the model that is going to manage the way the world consumes information, and through this empower the users creatively and economically in ways we are yet to even imagine.
Taraz
[ a Steem original ]