Why am I still here? SPUDs, Drama & Question 11
I've been following the latest drama on the blockchain closely and honestly? I think we're making history here, as a community. Right before it all went down, I powered up what little liquid Steem I had as a kind of affirmation of my commitment to this here platform. More than the little power up, I think that my (though often quiet) presence at the town halls on Discord (@aggroed you are the man and @crimsonclad is my spirit animal!) is a much bigger investment, really. My free time is scarce and valuable. And yet, I somehow managed to keep up with the memes, drama, conversations and community plans. Hell, I even revived my twitter account (same account name as here).
Considering all this, why am I still here? It's not the monetary investment. I never made one. Nor is it the promise of easy money that we all know expired back in 2018. It's not the investment of time as I've spent more time on projects and communities I later abandoned. So what is it about the Steem blockchain that brings me back and makes me blog, even when I have little to blog about?
The Steem community.
I started this rambly freewrite proposing that we might just be making history here, as a blockchain community. This collection of unique people is just amazing and like no other. Some are socialists, other anarchists and no shortage of capitalists. Developers, content creators, artists, and quite a few crazy people make up this versatile and so very decentralized group that has such a hard time agreeing on anything, yet finding a mutual language. To me, as someone whose mind often dwells on the line between cognitive and technological, this is close to magic. I can't look away. Can you?
So, dear followers... do you like me or just wanna fuck me? ;)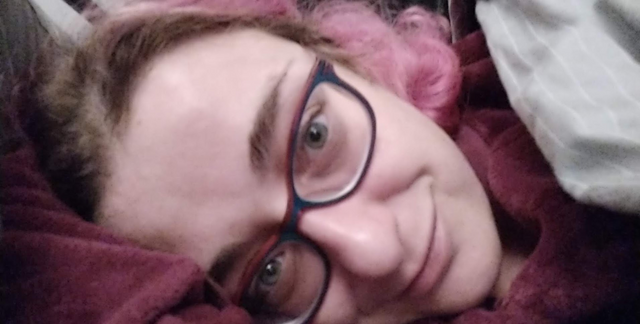 Random selfie
As for my activity on the blockchain - I plan to publish the podcast episodes of the podcast @poet and myself are recording in a KeyForge Tribe / Community / Hive once I get around to creating it. I might also create a community for Israel and drag some more locals back here. You won't be getting rid of me that easily, friends, so expect more posts soon.
P.S. If you haven't voted for your community witnesses, GO DO IT. Look for the ones with descriptions and avatar images.