Have you vote Steemit?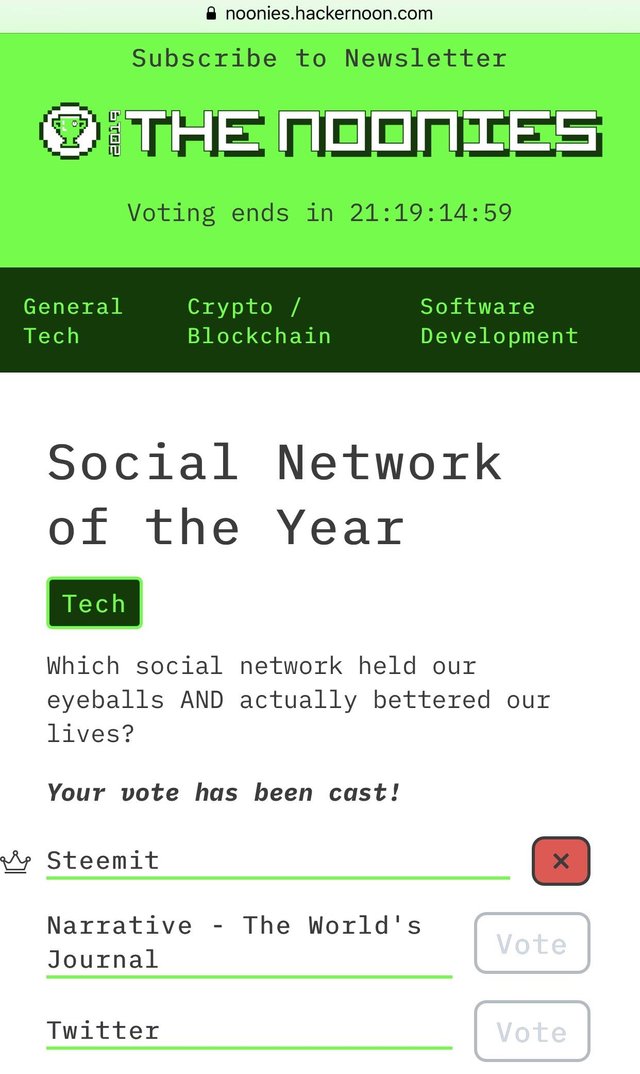 I had just cast my vote at The Noonies
Click the link below to vote for steemit!
This is an awards for the Social Network of the Year! If steemit have make your life better, cast your vote! Yes to me, Steem has make my life better. In my entire life, I don't really write, I don't really involve in social media but my job in the past are all related to social media. I manage social media for others people but not for myself.
The perspective changed when the social media is about business but not personal. It's totally different from steem because at steem here, I can write anything everything without worry about anything! The freedom that steem offer is limitless! Love the freedom to be able to express anything that I want to express without being judge.
I'm having so much fun here although I didn't write frequently but I do read many posts that entertaining. I would say human imagination is limitless and I experienced here on steem when I read all the posts.