STEEM "Shilling" Contest - 300 STEEM in prizes (results)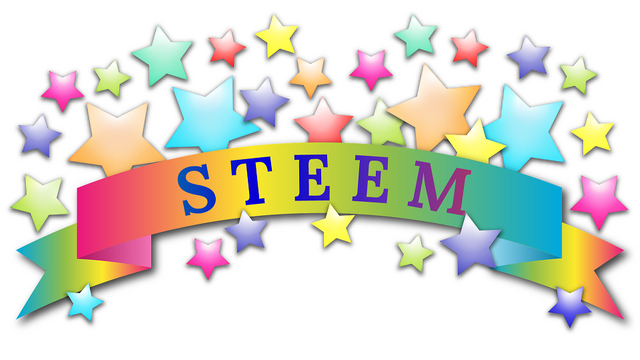 Last week I announced the Steem Shilling Contest (round 2) to encourage people to "shill" (promote) Steem. The intention was to market Steem to the cryptocurrency world/community and potential investors. The results are in :)
The prizes for the contest were:
First place will get 75 STEEM.
Second place will get 50 STEEM.
Third place will get 25 STEEM.
15 honorable mentions will get 10 STEEM (each).
Thanks to @jerrybanfield for donating 200 STEEM to the contest :)
Here are the winners:
First Place (75 STEEM)
@ilyastarar wins first place for writing a great article about Steem as an investment opportunity, and sharing it in the Suppoman cryptocurrency group with ~29,000 members.
Second Place (50 STEEM)
@plushzilla wins second place for responding to questions from potential investors on Quora, and helping to dispel myths and misinformation.
Third Place (25 STEEM)
@aerossone wins third place for talking on a Venezuelan radio station (93.1 FM) about the Steem platform.
Honorable mentions (10 STEEM each)
There were only 13 entries that met the terms of the contest, so everybody that submitted a 'valid' entry received an honorable mention :)
@theversatileguy submitted an article about Steem as a potential investment to cryptoknights.io.
@maiyude wrote a Chinese article to promote Steem to potential Chinese investors.
@samstonehill is working on convincing his millionaire brother in Virginia to invest in Steem.
@bitrocker2020 will be promoting Steem as an investment at an upcoming event.
@doomsdaychassis will be promoting Steem with his race car that has Steem on it at an upcoming St Patrick's day parade.
@friendly-fenix created lyrics for a potential promo video "Shillin like a Villain".
@kickup008 is shilling Steem on a daily basis to everyone he/she knows.
@javicabrera wrote an article promoting Steem to potential Spanish speaking investors.
@salimberry promotes Steem through the whatsapp group he created.
@legendchew wrote an article about Steem as an investment.
Extra winner
I intended to give out all of the prize money, so since there were not enough "honorable mentions" to use up all of the funds, I am going to reward the remaining 50 STEEM to someone who I think is doing a great job "Shilling Steem" - even though they technically didn't enter the contest.
@zthomas is creating an advertising platform to attract potential add buyers to invest in Steem in order to advertise the platform. You can read more about the project here. I think this is a great idea, and is potentially tapping into a billion dollar market. I look forward to seeing where this goes!
Closing Thoughts
I want to thank everyone that participated. I hope that even after the contest is over, everyone continues to "Shill Steem" in their own creative ways.
One of the main purposes of this contest was to draw attention to the fact that we need investors as much (if not more) than we need users/bloggers - if we want the platform to continue to thrive. I know there is a big push from everyone to try and recruit their friends and family to sign up and "earn rewards" (which is great) - but we need to remember where those rewards come from. (Investors)
Steem is an amazing platform, and I think we have the potential to become one of the top 5 cryptocurrencies within the next few years. All of us that are investing in the platform right now - whether that be through time, money, etc. have the potential to see tremendous returns on our investment if we continue to work on making this project a success.
We all have to put in the work to make it happen though. We are all stakeholders. The project is what we make of it.