@justinsunsteemit You're losing!!
@justinsunsteemit, Now you see that you're fighting a losing battle, and thanks so much for pumping up the steem price, I hope you'll pump it up for at least 1$ xD, you need it more stake to vote for your puppets witness. Why don't you save your money and keep those money to imprison Ned instead? He's the one who fucked you up, not the whole freaking community. You can't fight the power of people! Even though you did win this battle and conquered steem, so what? You'll lose tonnes of supporter and no one will ever use your so called TRON chain anyway.
You just outright demonstrated how powerful steem community is! Thanks for bringing us together, taught us how to leave behind our differences, unite together and kick you @justinsteemit out of our system! You showed us that DPOS can work even on this tough times! Democracy function at its best. As you can see, you're slowly losing your witness votes. But anyway keep buying steem please, you need it to win the battle. And by this, I want to say, thanks for pumping up steem price. At least there's something good you did to our blockchain :D I think when it's all over, and we restored our top 20 witnesses. You'll help us do a free publicity that steem network is stronger than ever. It's entirely build on top of its own users, and backed by real users who really care for their own blockchain.
Just like how amazon, google survived the dot com bubble! You're just helping us to get there quicker, differentiating those real shitcoin without real usage, and the one with a real community and usage behind it. Your hostile takeover only make steem a step more towards maturity and a more functional product in the making. It must have hurt, that this is your current situation!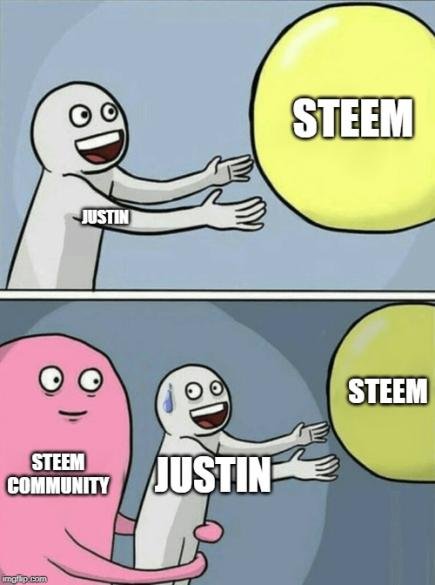 We gave you chance to work with us, now you're showing whats your true intention. We will only retaliate back.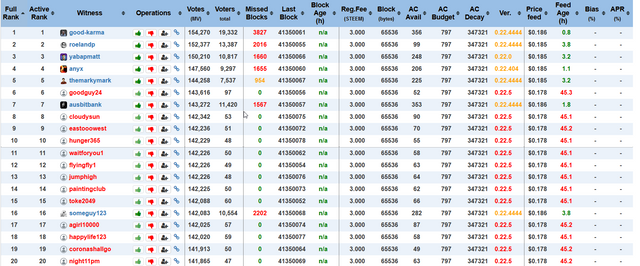 So i beg you @justinsunsteemit buy more stake and pump up the steem price! At least that's the only thing you're good at right now :D Make sure you win the fight, if not you'll go down in history as one of the foolest investor in crypto history!
To all my beloved steemians
Right now, let's gather our steem power and proxy your vote to your trusted real witnesses that is currently below the rank of top 20, make them top witnesses again and take back our control. Get justinsun out of steem! Forget all your differences and disgruntle among each other, let's get them to top again! #SAVESTEEM
Vote for @blocktrades, @followbtcnews, @aggroed, @gtg!
WE NEED YOU NOW MORE THAN EVER!