Does Steem really have a future now?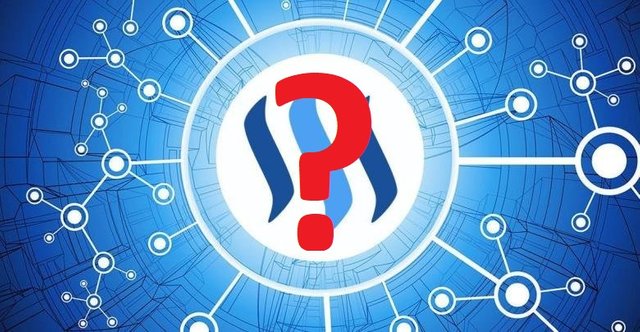 +++Update+++
By reading @andrarchy's responses to his post it seems clear now that they still want to support Steem. So that's at least great!
+++Update+++
What seems clear from this and what also @jarvie pointed out is that this team consisting of Steemit INC's former core developing team is working on a completely new blockchain. The only thing that this blockchain will have in common with Steem is that they want to learn from its shortcomings and problems and remedy these as best as they can in a new chain. This sounds really exciting in a sense... Developing a new chain without a ninja mined stake and perhaps improving on the DpoS and a lot of other problems that steem has is something to look forward to. But that in turn means that the Steem blockchain is being abandoned by these devs as they consider it to be a failure. I can respect that as they all made a decision to leave Steemit INC and mabye they feel like they all need to start something new and that staying on the Steem blockchain somehow doesn't seem like the right decision for them or at least not like a step forwards.
But what does that mean for the Steem blockchain?
Without these former Steem INC devs it is up to the community to continue developing the Steem blockchain if we do not want a centralized blockchain run by Justin Sun. And of course some would argue that it was the community all along which actually contributed to most of the meaningful advancements in recent years... @steempeak, @steemworld or Steem-Engine comes to mind among many others. But my question is this: will this be enough to catapult Steem into the future where the real challenges still await us (e.g., onboarding many millions of users etc.)? This question could very well be answered with a "yes" if the community remains strong and focused.
And while the #hostiletakeover and Justin Sun's apparent complete lack of understanding of Steem as a decentralized blockchain as well as his unclear intentions for the Steem blockchain has made this community stronger and more focused than ever, I wonder where that really leaves us... Yes, the majority wants to move forward with the truly elected witnesses and continue developing and contributing to Steem, but we are currently in a stalemate with Justin Sun and I have a feeling that we can't hold our top witness positions for the coming months as he seems to be committed in regaining control of the blockchain and forking the chain to reflect his centralized vision of Steem. And he definitely has the resources to do this (especially now that Steem's price as at all time lows again).
Although the community has the Stake to vote in 17top witnesses and regain control of the Steem blockchain, it is very unlikely to happen in my opinion (Again, Justin Sun won't allow it as he seems to think that he bought a blockchain rather than STeemitINC and also I have my doubts if we can get enough MV for our witesses from community votes. Currently there are only 8 of our witnesses left, in a day or so it will be 7). So the only real option here is to fork out the ninja mined stake and start over on a forked Steem blockchain. But that would mean that we would have potentially three different chains:
Justin Sun's Steem/Tron chain which will lose the majority of users and will probably end up in a disaster.
The forked Steem blockchain with the core of the community running on different front ends (like eSteem and Steempeak) which will have to rebuild and develop Steem. And there will be many challenges... like getting listed on exchanges and keeping an active community
A completely new chain created by Steemit INC's former developing team (the social blockchain working group) which is however still only an idea and will probably still take several years (?) before it goes live. While it sounds great on paper, will it be so in actuality?
Unfortunately none of these possibilities seem to be a very good solution.
While the first one is definitely the worst, the other two possibilities have their own problems as well. As much as I'd like to just continue on the current chain and overcome the Justin Sun dilemma, I don't see how this could work out (only perhaps if Justin sells it to another company).
If you are more optimistic than me or have other/better ideas, please let me know in the comments!

⛅🌦🌧🌦🌧🌨☁🌩🌦⛅🌧☁🌤🌥🌪🌧🌨🌩⛅🌦☁🌤🌥🌤⛅🌤⛅🌦⛅

⛅🌦🌧🌦🌧🌨☁🌩🌦⛅🌧☁🌤🌥🌪🌧🌨🌩⛅🌦☁🌤🌥🌤⛅🌤⛅🌦⛅