The #1 STEEM Faucet - The BROsino's Daily STEEM Raffle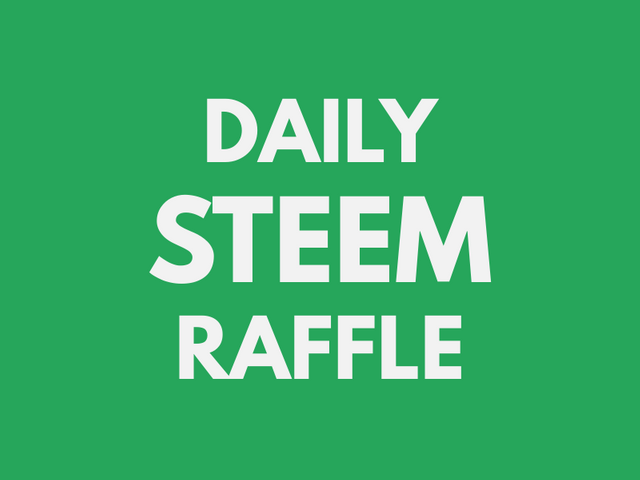 10/5 Raffle
Today's Raffle has 156 Tickets remaining for your chance to win 5 STEEM or 50,000 Credits at The BROsino. Yesterday @philippekiene won 30,200 Credits, congratulations!



We're changing things up a bit today in hopes of selling all of the Tickets and boost the Raffle to it's full pot size. Tickets cost 250 Free Credits each and you can get up to 20 Tickets.
New users will get 10,000 Free Credits when they sign-up to play our Raffle and other Free Games. Daily Reloads are also available if your balance ever goes below 5,000 Credits!
Other Games
- Blackjack
- Slots (4 versions)
- Video Poker
- 75 Ball Bingo
- Roulette
- Dice
Use this referral link to receive 5,000 Bonus Credits on sign up!
Note : Duplicate accounts are not allowed.
---
Is This Gambling?
NO! The BROsino is an always FREE to play Faucet!
We do not accept deposits, there is zero-risk and all you can do is Win Free STEEM! You don't even have to convert your Credits to STEEM unless you choose to. You can keep your Credits on The BROsino and play Free all you want!
If you want some Free STEEM from The BROsino Faucet you can choose to convert your Credits to STEEM once you have 50,000 Credits or more!
---
Sponsorship's Available
Want to predict the future of Steem? The best way to do it ... is to create it!


Sponsors get their Name/Advertisement at the top of the Raffle system as well as an advertisement on and CryptoBrosef and the upcoming BROpoker site as well as a spot on the Sponsors page and mentions in The BROsino's blog posts!