Who is Behind The @haejin Account? - The 64 Million Dollar Question Answered: David Burke
Everybody wants to know who @haejin is, for one reason or another,
in this post I will present with almost irrefutable evidence the person behind the haejin account.
Without further ado, lets go to the evidence.....




Source: https://trademarks.justia.com/879/05/haejin-87905048.html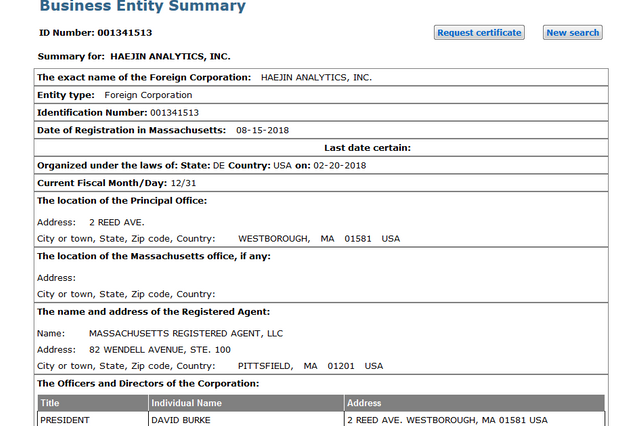 Source: http://corp.sec.state.ma.us/CorpWeb/CorpSearch/CorpSummary.aspx?FEIN=001341513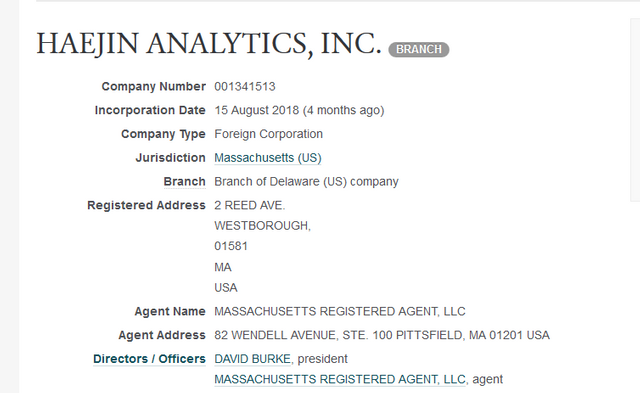 Source: https://opencorporates.com/companies/us_ma/001341513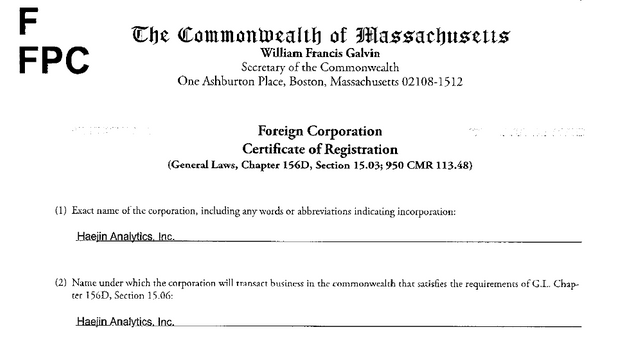 Source: http://corp.sec.state.ma.us/CorpWeb/CorpSearch/CorpSearchRedirector.aspx?Action=PDF&Path=CORP_DRIVE1/2018/0815/001486297/0001/201827343440_1.pdf
Regards,
Walden