HardFork 21 is About D' Vision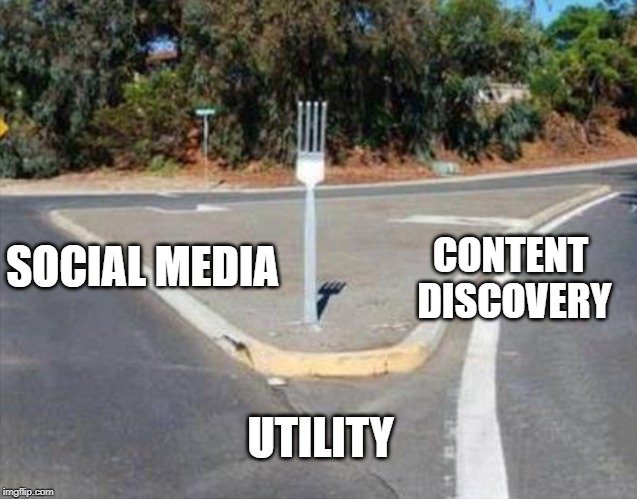 There is an identity crisis in nearly all of the recent discussions about Steem and the upcoming hardfork. I can no longer figure out where Steem is headed and what it wants to be when it grows up.
First I thought we were fighting about Math, but this morning I realized we are fighting about Vision.
Will it be:
A blockchain for Apps? (which would make Steem the utility token for RCs and Witnesses)
Is it a reward token for a content discovery site? (this is different than social network, it makes it about quality content)
Is it a token to reward social media?
There is nothing wrong with any of those types of platforms, but they all could benefit from different economic incentives. Any of the models would be great and with the right team and promotion could be very successful.
Here is what I mean:
For a social media site, for instance, you would want to reward people for engaging. So that linear rewards would make more sense. You would want small network of people to engage with each other and be able to reward each other. <-- this was the vision I originally bought into.
If you were using Steem as a utility token one might want to reduce the inflation all together and use Steem for RCs and Witness Pay and for Development funding.
For a content discovery rewards token a high curve would be the best fit. This would promote the most voted on posts to the top and leave less on the rest of the content.
So, after a week or more of arguing all of this and wondering how so many people could see it so differently... The changes will work for some use cases and not for others. That's okay, but some will win and some will lose. That is also okay.
The huge angry debate has EVERYTHING to do with the lack of vision and Nothing to do with what math will work the best. Because there is no one best Math.
I personally am looking past Steem now to the apps, as I can't really figure out what the game plan is and what to use as a filter for where we are headed and what Steem might be when it grows up.
The fight rages on, but I've realized it is more about vision than Math, and I'm done fighting. :) This isn't about the fork it is about the vision. No one is right and no one is wrong. They just all have different visions.
Without a Vision we cannot decide which Math is the best Math so any Math will do. No one can possibly know which road we should take if we have no idea where we want to go.
Getting the price up on Steem is not a vision it is a destination, but I think we should pick a vehicle and learn to talk about it.