SBD value is slowly going back to the 1$, it is the last moment to buy STEEM for SBD


SBD mania was started over one month ago with "listing" SBD and STEEM on upbit exchange. Actually upbit uses bittrex exchange and it is only Korean interface, thats why we dont see upbit entry on the coinmarketcap. By the way it shows why listing SBD on new exchanges is not good if we want to keep SBD price around 1$.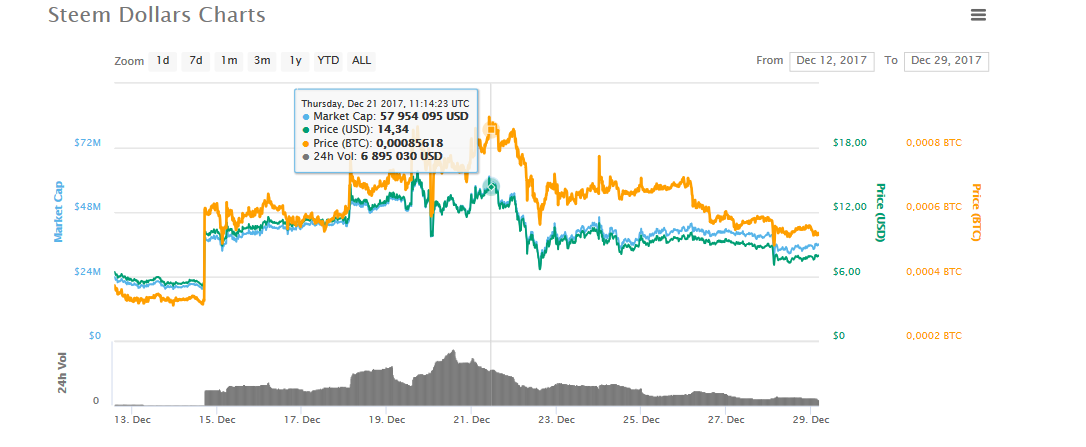 At that time, circulating supply of SBD was around 3,5 millions, now we have 6.1 millions of the SBD in the circulating supply and it clearly affects the SBD price on the exchanges. SBD supply is rising becasue 1. Steemit has removed option to conver SBD to STEEM via blockchain. 2.STEEM price has grown a lot that is why every post generate now a lot of new SBD.
Right now there is no other way to burn your sbd than using promote post option, but only a few people do that, so supply will keep growing and the price will go down and in my opinion it is one of the latest moment to buy STEEM for SBD because very soon SBD:STEEM ratio will be below 1.