Stage One Foundation Structure Proposals | Community Feedback Needed!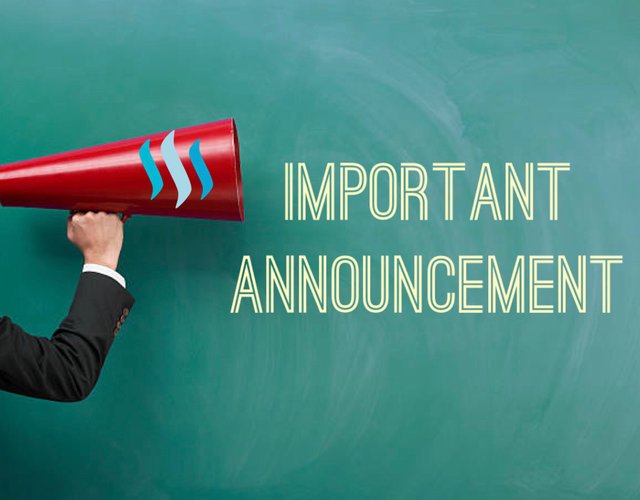 Thank you for everyone that has submitted proposals thus far. We now have quite a diverse set of proposals, and have collected them here, in chronological order of submission, grouped with supplemental posts and a summary snippet.
You can find the original call for proposals HERE
We invite everyone to get in their feedback and analyze the various proposals so that we can iterate and improve, as well as to gain awareness as we move towards the proposal selection.
Below are the currently submitted proposals:
@jackmiller Proposal: Steem United
https://steemit.com/steemalliance/@jackmiller/proposal-steem-united-1-0-by-jackmiller-witness
Supplemental Videos:
https://steemit.com/steem/@valued-customer/suggestion-for-a-proposal-structure-for-steemalliance-evergreen-funding


https://steemit.com/witness/@upheaver/steem-alliance-foundation-proposal-by-witness-upheaver
The foundation structure proposal made by @upheaver focuses on making Steem the leading blockchain for decentralized apps and communities worldwide. Structure presents the foundation as independent and jurisdiction compatible legal entity governed by a board of directors and a professional leadership team, with on-chain advisory elements. Foundation will be able to sustain itself long-term through corporate membership programs and support a variety of functions including a project incubator, development grants, direct investment, training and events.
https://steemit.com/tag/@alexvan/steem-foundation-proposal


https://steemit.com/tag/@bluefinstudios/foundation-proposal-grown-the-chain


The Mission and Purpose of the non profit, GROW-THE-CHAIN, will be to raise capital, call for proposals, and provide Funding for Projects to make the general public, governments, and corporations, more aware of Steem Blockchain, enhance Steem value, and showcase Steem's overwhelming advantages among cryptocurrency. The Non Profit will advocate for Steemians, and educate regulatory agencies and Governments worldwide.
The Non profit will work alongside hand-in-hand with other blockchain initiatives, such as the Worker Proposal System (DAO's), with the Non Profit focusing on the marketing, business, and regulatory sectors of the Steem Blockchain, and not focus on software and code initiatives.
@aggroed Proposal: Stars Align
https://steemit.com/steemalliance/@aggroed/stars-align-core-of-the-foundation-design-that-will-later-get-submitted-to-the-steem-alliance
The Stars Align foundation design is intended to decentralize the work necessary to mainstream Steem from Steemit Inc to the entire community. The plan allows the public to approach a board consisting of subject experts approved by the stakeholders with a proposal request for funding. A board of experts meets, reviews the proposal and gives it a vote. Proposals that have been approved go to the Executive Board to balance priorities and make sure everything about the proposal is kosher. From there the Board of Directors, comprised of Steem Stakeholders, approves the budget and the projects this community believes will help spread Steem receive funding.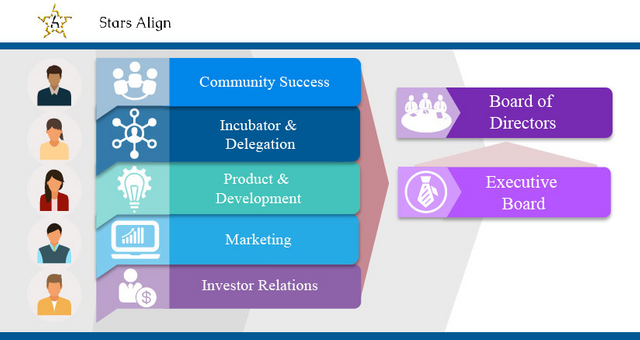 https://steemit.com/tag/@surfermarly/welcome-to-intersteem-the-decentralized-project-accelerator-on-steem-foundation-proposal-stage-one-f373093e6c594est
InterSteem is a decentralized project accelerator that aims to identify and support promising projects in the Steem ecosystem and pitch them to potential investors on- and off-chain. InterSteem stands for INTERmediator and INTERlayer (between proposals, investors and community) as well as for INTER-market spread (acquisition of funds from the outside of the Steem ecosystem). InterSteem is not a foundation, it's rather a sales force of 10 people selected and empowered by the Steem community. InterSteem is a full loop process as it does have the layers of all key stakeholders in mind. The way those players interact with each other is shown in a transparent and secure way. InterSteem furthermore provides a fantastic hub for other initiatives such as Steem DAO and Steem Business Alliance. Being so easy to implement, InterSteem could literally start to operate tomorrow.
@impactn Proposal: Decentra-Steem
https://steemit.com/tag/@impactn/decentra-steem-a-foundation-proposal-for-steem-village


https://steemit.com/tag/@ura-soul/overview-and-introduction-to-my-proposal-for-a-structure-for-the-steem-foundation-ura-soul


https://steemit.com/tag/@guiltyparties/s-foundation-proposal-v1
S+ is a professional yet decentralized model that leverages the strong audit, tracking and control mechanisms built into the Steem blockchain to create a cohesive, inclusive and ethical Foundation. It recognises that widespread collaboration and large amounts of funding will be processed by the Foundation. It also supports the existing collaboration models already in place and approaches a decentralized task-force from the perspective of long-term stakeholders and community members. Additionally, it aims to be universally inclusive and break down the barriers amongst community members, providing an avenue for the application of the existing professional skill-sets of members. The S+ model takes into account both the historical and existing conflicts of interest and avenues for exploitation and attempts to bridge those gaps through the existing strength of the Steem blockchain and ecosystem.
We will continue to gather proposals as this process progresses. You can always find the current proposals in the Steem Alliance Discord Server to stay up to date.


Community Feedback Needed
Those working on these proposals want to hear from you, the community. Ask questions, give suggestions and feedback. Let them know what you want to see in this Community Foundation.
Town Hall Meeting
Tuesday March 5th at 9pm UTC.
in the Steem Alliance Disocrd Server
We will be taking questions from the audience for some of these proposal teams as well as discussing the fundemental differences of this Community Foundation, The Steem Business Alliance and The Steem DAO and how they could possibly all work together.
Come be a part of the discussion!
This is the community's foundation, we just have to come together to build it first.
Thank You,
The Steem Alliance Working Group
@Ehiboss, @Eonwarped, @Inertia, @Jedigeiss, @Lemouth, @LLFarms, @Neoxian, @Reggaemuffin, @Shadowspub, @Travisung, @Twinner
---
What is the Steem Alliance?
The Steem Alliance is an idea of a community coming together to build a foundation with the collective goal of improving Steem as a whole.
The goal of this future foundation is to be the combined "face of the chain", working alongside additional groups as well as Steemit Inc. to better the Steem platform together. With a main focus on helping to push Steem into the mainstream arena with focus on marketing, upkeep of Steemit.com, development of steemd, outreach and Steem events. Funding would need to be fundraising/profit based but also with large seed from Steemit Inc. itself.
The goal of this Working Group is to oversee the establishment of the future foundation while ensuring transparency, fairness and that the community's voice is heard. Once the foundation is established, Working Group is disbanded.