Welcome to SteemApps.Info | Best Steem Apps or Websites Build for Steem #1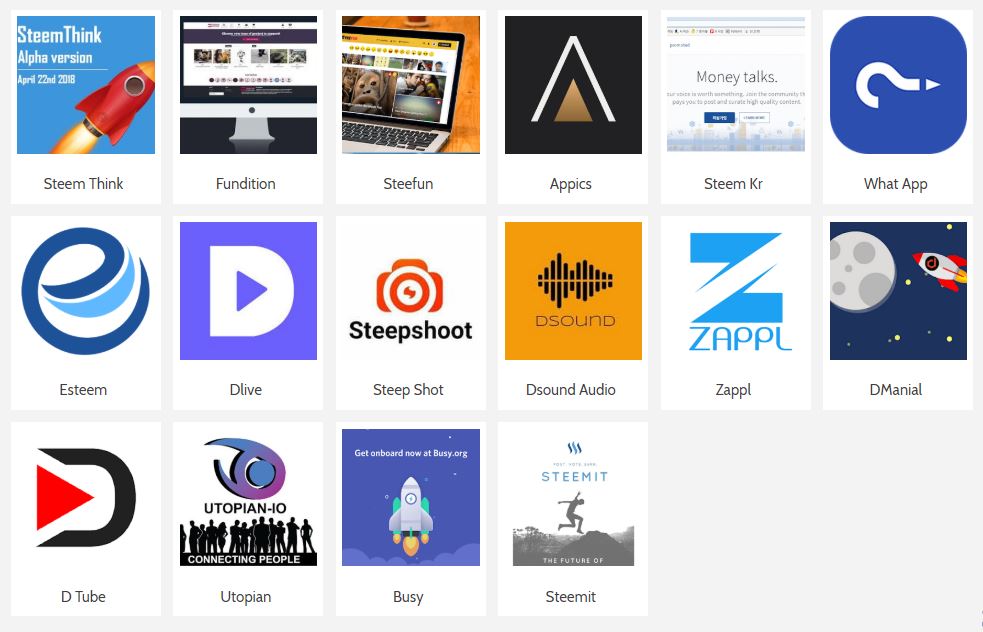 This blog is a list of the best web apps interconnected to Steem Blockchain. Moreover, any useful feedback on our blog would get back a shared reward. In the next time, We are going to spend more time to update all the web apps and websites as well as to make the interface of www.steemapps.info more closely to the users and to upgrade the content, etc.
Although www.steemapps.info is just the beginning of a long way, I put a huge effort and time on it with an aim to give the community a hand to develop. It is also a way to show my love, my desire to stick last long with Steem community.
I. Introduction for our blog:
During the time being an member of Steem. I always keep in mind that I must do something to introduce Steem web apps and websites to the community and help them get access to it easily, clearly. This blog would bring to the newbies a way to get knowledge about the Steem web apps faster and uncomplicated. I am sure that all of them would find it very useful to start a productive Steeming. With that strong purpose, I connected to @lytieulong to collect information and created a website with the domain is www.steemapps.info.
II. List of the best web apps and websites:
1 Web Apps Built on The Steem Blockchain:
Steemit.com
Busy.org
Utopian.io
Chainbb.com
D.tube
Dmania.lol
Zappl.com
Dsound.audio
Steepshot.io
Dlive.io
Esteem.ws
What-app.io
Steemkr.com
Steefun.com
2 Web Apps Information about Steem Blocks, Addresses and Transactions.
Steemd.com
Steemdb.com
Steemworld.org
Steemnow.com
Steemstats.com
Steemviz.com
Steemblockexplorer.com
3 Websites Information Resource about The Steem Blockchain.
Mktcode
Steemdata.com
Steemian.info
Steem.center
Steemithelp.net
4 Websites Information about Chat, Conversion, Marketplace, Game and more...
vessel
Steem.chat
Peerhub.com
Steemdice
Steemdollar.com
Steemtools.com
Thesteemitshop.com
Sndbox.co
Steemfest.com
Steemauto.com
Steemstory.com
5 The best STEEM/STEEM DOLLARS (SBD) exchange.
Gopax.co.kr
Huobipro.com
Localbitcoincash.org
Bittrex.com
Binance.com
Upbit.com
Blocktrades.us
6 Steem upvote bots
7 Web apps of smart media tokens for the Steem Blockchain.
III. Conclusion
These are web apps and website that I use on a consistent basis. Share below the most helpful apps that you use on a consistent basis.
Currently, this blog is still in beta form. And we actually need your help to support us to make it become official soon. Now, we are very happy to hear from you. Your advice and comment are the spiritual encouragement to our team.
Please Share a Your Opinion on www.steemapps.info. You would receive our shared rewards. (COMING SOON)


Kind Regards,